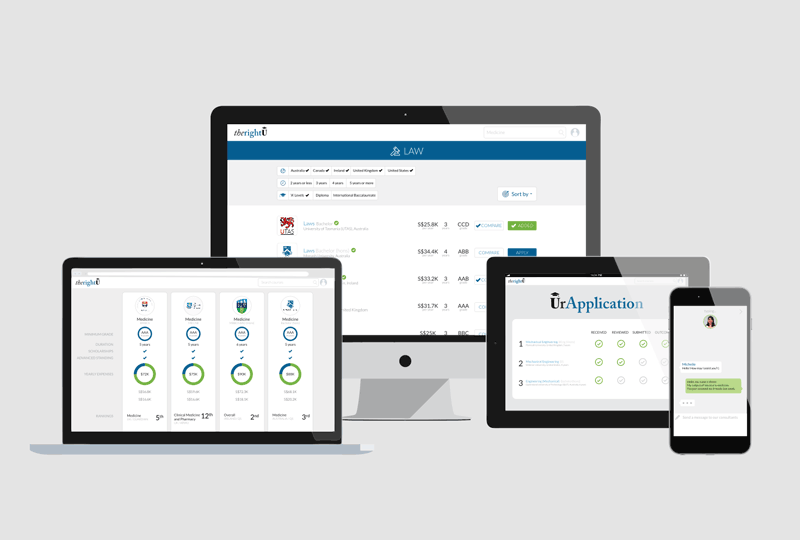 Using our one-stop online platform, you can:
Search and compare more than 30,000 courses around the world
Apply to multiple universities online 24/7
Track your applications with our notifications
Obtain industry insights and tips to increase your chances of receiving an offer
Receive free advice from our consultants on education options, from Foundation and Pre-Masters pathways, all the way to PhD!
Full support
Our services do not stop at helping you find the best degree choices.
After receiving an offer from a university, you will enjoy full guidance on:
Offer acceptance
Scholarships
Essay proofreading
IELTS preparation
Accommodation & Flight
Student visa application
Pre-departure briefing
How can I contact theRightU?
You can reach our consultants any time via our online chat - so you will never be limited by distance or appointment hours!
Are there any agent fees?
All our services are completely free of charge as we are supported by our partner universities and colleges to guide you to discover the Right University. Chat online with your education planner today.