Name: Ashley Giam
Institution: University of Dundee, United Kingdom
Course of study: Doctor of Philosophy in Medicine

Ashley started her overseas journey with theRightU for the application of her undergraduate program in the University of Dundee's Biomedical Science program. Upon her graduation, she applied for a postgraduate PhD program in the same university. We decided to find out her learning journey and what she has to say to the future students.
---
A picture of Ashley on top of one of the hilltops at Dundee, overlooking the city
How does studying the BSc Biomed and PhD Medicine in University of Dundee will help you in your career in the future?
When I did my undergrad in University of Dundee for Biomedical Science, their lectures were steered towards research as Dundee has a strong background in research. The questions posed to us during tutorials challenges us to think about a topic critically. It also gets me into the habit of approaching a topic from a research perspective, and that has prepared me for my PhD later, where I apply this skill to my work daily.
Now that I'm in my Postgrad, I can focus on the topics I am passionate in full time, which allows me to further hone my skills. I also have the opportunity to attend conferences and learn from world-leading experts in my field. These conferences have allowed me to network and build relationships in the industry, which will help in my career in the future.
.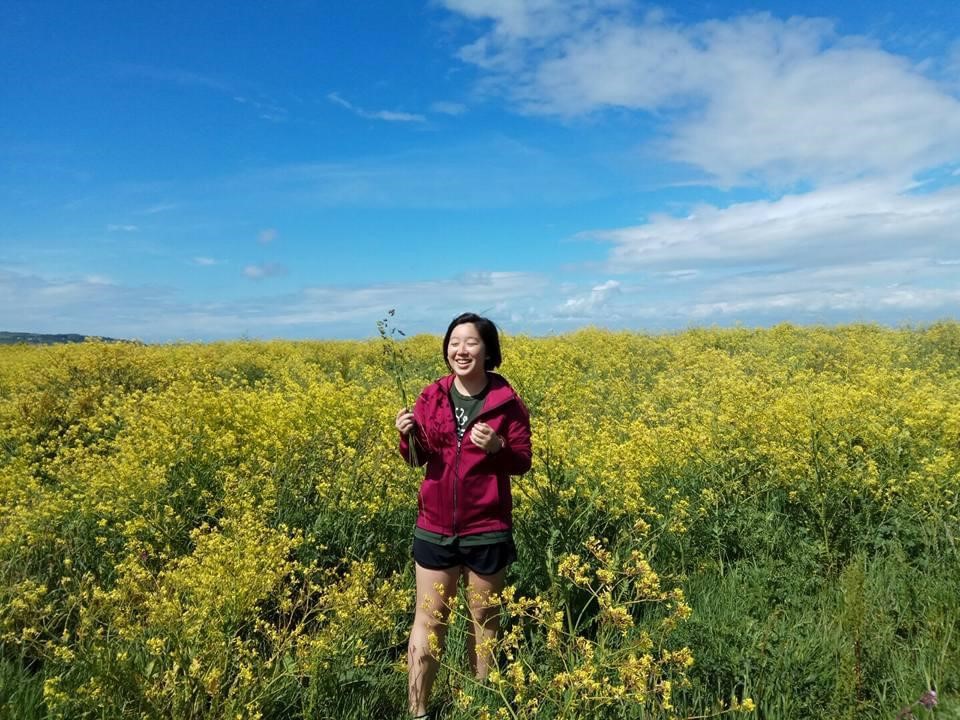 Ashley spending her spring break in the open fields where rapeseed flowers bloom covering the fields with a bright shade of yellow
What are the things you like about living in Dundee, how you find the culture here?
The cost of living in Dundee is very low, and overall, this place very peaceful and quiet. It's an idea place for folks that doesn't like noises and crowd places. I also like that I have a lot of personal space as I rent a flat on my own.
The culture here is very laidback as compared to city life in Singapore. As Dundee is essentially a university town, there are many international students and the community here is very diverse, and one will get to learn something new about another global citizen over here. Therefore, at Dundee, you are not just exposed to local cultures, but multiple different cultures from the students you meet. During my term breaks, I will explore the great outdoors with friends and do some mountain climbing, and visit the nature parks. These activities allows me to experience the beauty of nature and how we should continue to pay attention to save the environment.
Did you pick up any new skills and hobbies picked up during the studies?
One of my proudest skills is cooking rice without rice cooker, and understanding the Scottish accent (Laughs). Since lockdown, I have gotten a little into gardening indoors, trying to maximise my groceries by replanting some vegetable scraps. I have also got a second-hand violin from a nice quaint shop in Dundee, and have been trying to learn and practice the violin on my free time.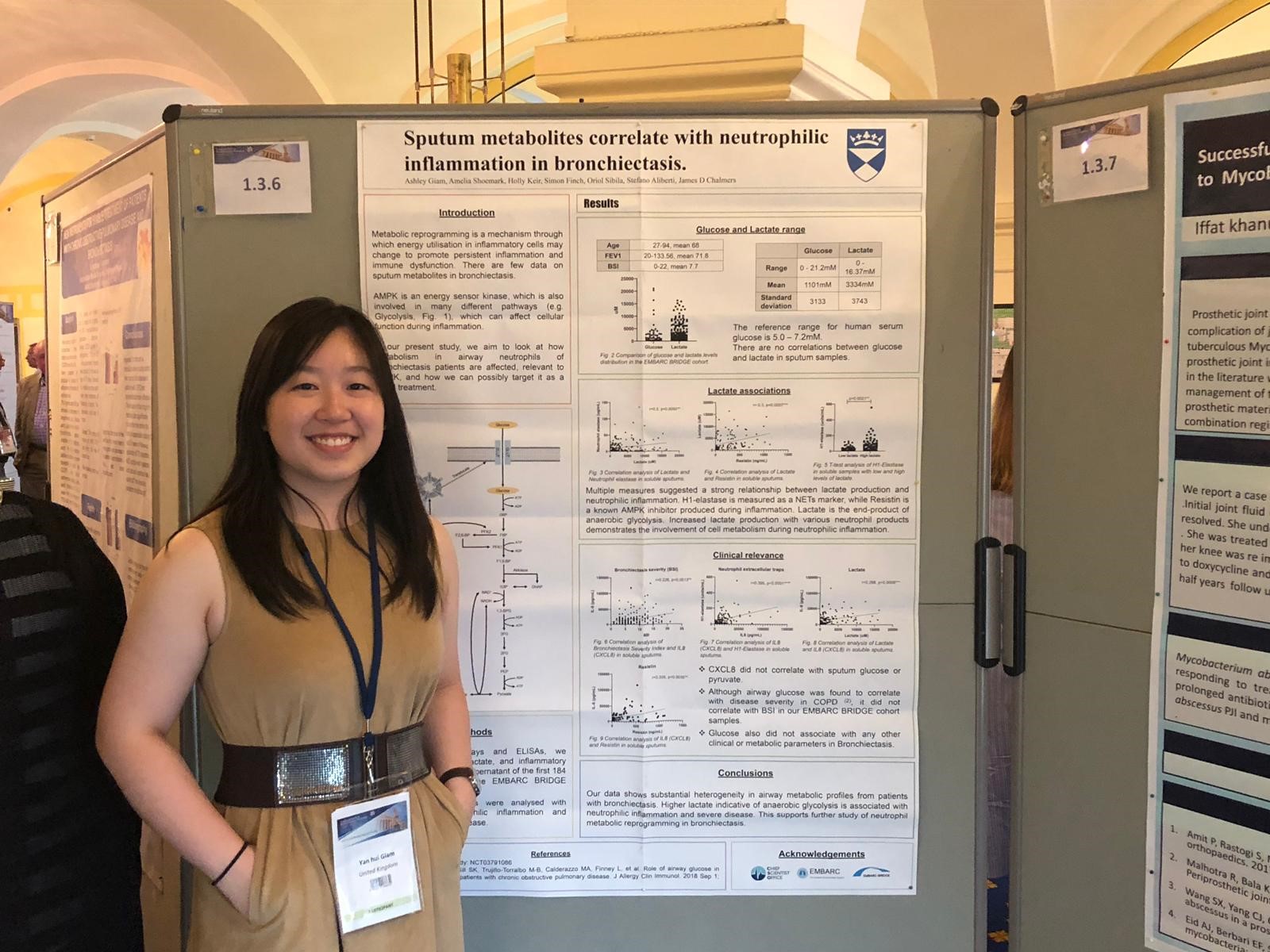 Ashley standing next to her presentation poster at the European NTM and Bronchiectasis symposium organised by the university. Find out how Ashley got involved in researching Covid-19 treatment (Channel News Asia report).
How did theRightU supported you for this journey? Let us know what we did well so that we can help students like you to fulfil their dreams!
TRU was very responsible and helpful throughout, from choosing universities to application and preparing to fly off. Their website is very informative, and allows me of compare multiple universities easily on their platform.
My counsellor from TRU, Michelle, was very encouraging and meticulous. She listened to my interests and concerns about studying abroad, and knows how to advise me accordingly. She even helped to proofread my personal statement! Michelle was also very clear when guiding me on how to get my visa application sorted. So I barely had any doubts and worries through my journey.