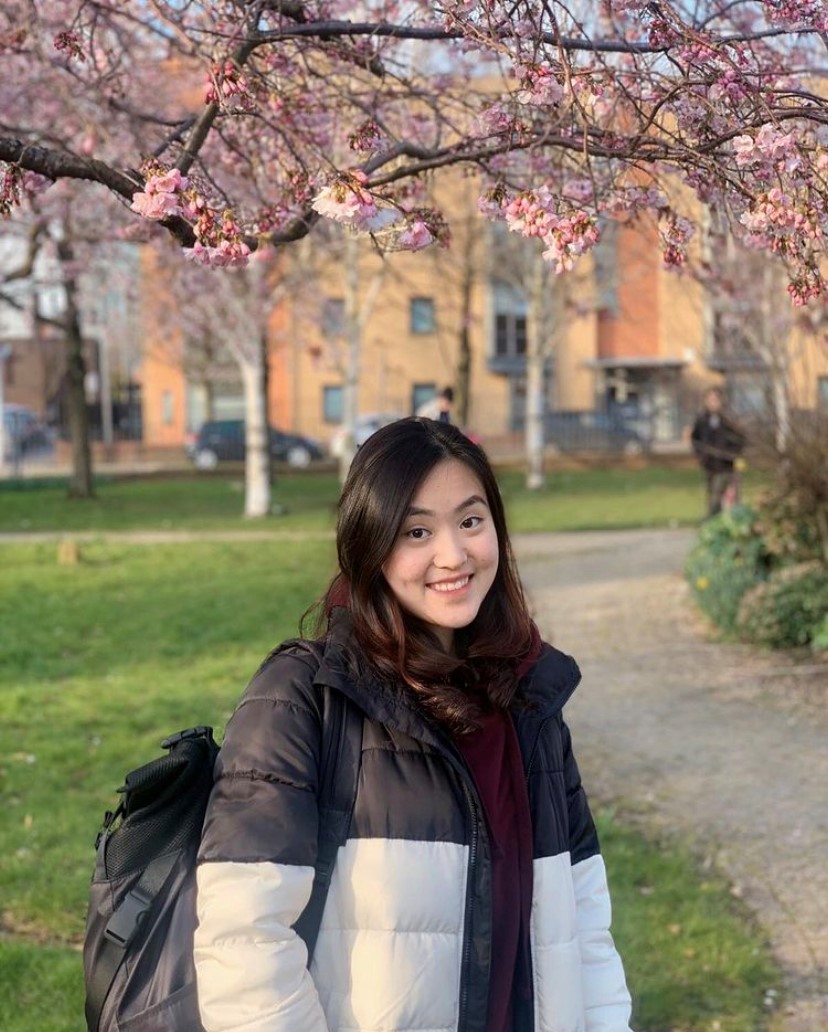 A picture of Mavis under a blossom tree in one of the parks located in the Manchester Metropolitan University

Name: Mavis Tay
Institution: Manchester Metropolitan University, UK
Course of study: BSc (Hons) Physiotherapy

Mavis is currently undertaking the BSc (Hons) in Physiotherapy at the Manchester Metropolitan University (MMU). We had a chat with her online and asked about her aspirations and also her experiences at Manchester and how they have impacted her.
---
What made you want to study Physiotherapy, and why at MMU?
I have always wanted to be a healthcare worker and I love to work with people, hence, I felt that physiotherapy was the best choice. So, why did I choose MMU?
Well, the campus is very vibrant and is located 15min walk away from the busy Manchester city centre, hence, making commuting and activities, such as buying groceries, clothing etc is very convenient. MMU is known to be an established university when it comes to Physiotherapy. MMU provides their student with enough clinical experience and exposure to prepare the graduates for the real world of being a qualified physiotherapist. Furthermore, MMU provides a good amount of clinical time and opportunities for placement around NHS hospitals in the UK which is extremely important for a Physiotherapy student and this will help build up my experience to be a physiotherapist in the future.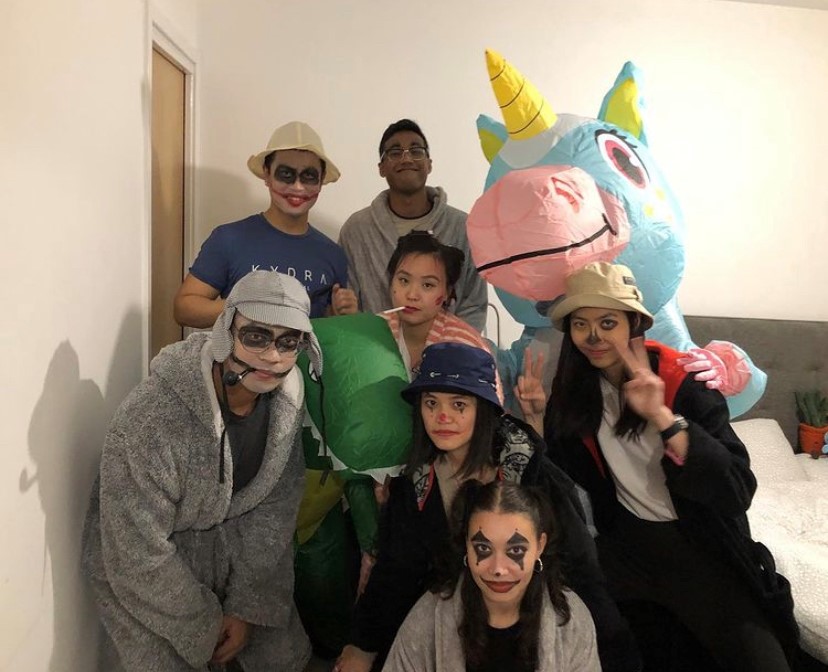 Mavis and her friends in their Halloween costumes for an event in 2019.
What is the experience of living and studying in the UK? How did it impact you?
The experience of living away from home is indeed very exciting. UK and Manchester in specific is a place where you will find many international students and this has been a plus point of studying here because not only will you experience living abroad, you will get to learn a lot more about different cultures and practices of many other different countries where your peers come from. It impacted me a lot when it comes to living alone is that you have to be independent and responsible for your actions.

Making sure that daily things go smoothly depends a lot on planning (time planning and financial planning), it is way different from having everything provided for you. Another thing that had impacted me is that I realised how much we can learn every day. Learning and growing doesn't stop here, you get to see and get exposed to a lot of different things be it just walking down the street or just a simple interaction with a local or even a fellow international student.
What is the most positive experience you had at MMU? We are excited to know!
You will realise how approachable and helpful your tutors can be. They are insanely amazing! You can see the passion in them when it comes to providing their students with the best.

People are really sociable. They talk about everything under the sun and to them, "no question is a stupid question". It is just very comforting to know that a sincere conversation is going on whenever you chat with them and it gives you a feeling that you have known everyone for a long time.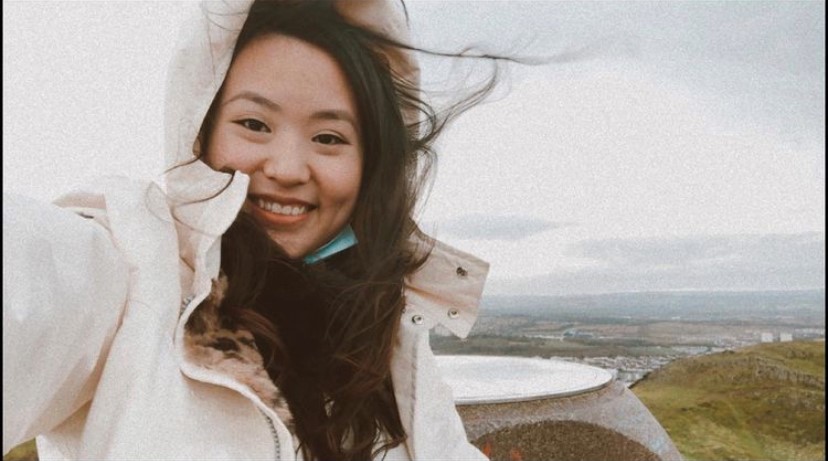 A selfie of Mavis at one of the hill tops during her road trip to Edinburgh.
How did theRightU supported you for this journey? Let us know what we did well so that we can help students like you to fulfil their dreams!
It was a very good first line of contact when you're abroad or preparing to leave the SG for a new journey. I felt less confused and fearful having to know that I can always speak to someone if I have any doubts and they will have the knowledge to provide me with solutions.

And Yes - Michelle, my agent, came into great help when it comes to arranging for my accommodation and airport pick up etc. I remembered the last time before I left SG, she even went through google maps trying to show me directions where I can find my campus, supermarkets, the city centre etc, which came in really handy when I first arrived (at least I walked towards the correct direction).
Any advice for students who are keen to study abroad?
Let my words be few!

#1 - Be brave, don't be afraid. Step out of your comfort zone.
#2 - You have to be discipline. Nobody out there will spoon-feed; you need to have the discipline to get things done.
#3 - Have fun, make the best out of every single opportunity you're given.