theRightU is a university admissions consultancy headquartered in Singapore. We partner with the top universities and colleges from Australia, UK, US, Ireland, Switzerland, New Zealand and Europe, and provide comprehensive university admissions diagnostics and personalised education counselling to students through the innovative use of technology.
The Right Approach
Education is a serious investment of time and money. And it isn't one-size-fits-all.
Our experienced team is here to ensure your application process is hassle-free and that you have the best chances of success for admission, maximum credit exemptions, and financial aid (if applicable).
Over 200 universities and colleges have recognised the quality of our consultancy and appointed us as their official representative, so we can directly liaise with them regarding your application.
The Right Process
We start by ensuring our team is equipped and stays updated on our knowledge of the education system, visas, and life in Australia, UK, Ireland, Canada, USA and Switzerland.
Step by step, we work closely with you.
We start by understanding your needs and goals;
We guide you to explore options efficiently: we use our proprietary tools to conduct research and suggest the best programs to help you reach your goals;
We assist you to collect all the documents you will need for your application;
We guide you through the application process (and visa process once you have been accepted by an institution).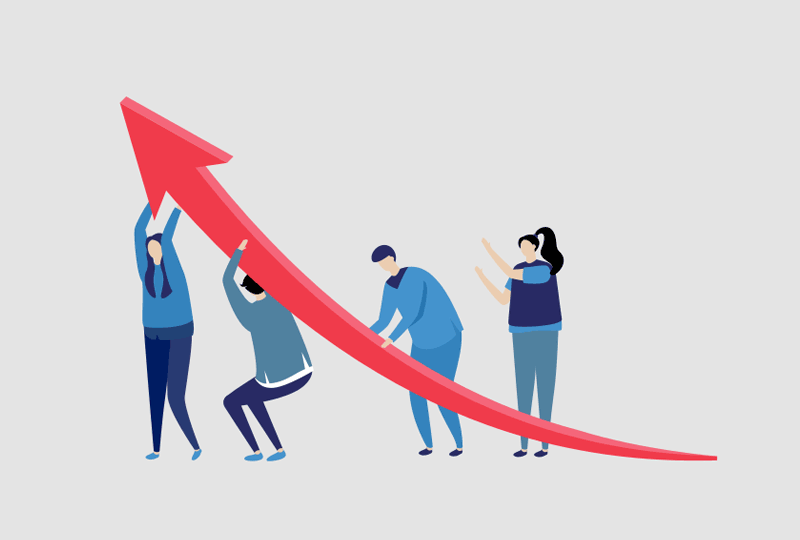 Our goal is to ensure every student has the best chances of success to access higher education, flourish, and achieve his/her dreams.
The Right Tools
Universities and program options, admission requirements, costs, application deadlines.... Too much information and it can be overwhelming, demotivating, and even lead to procrastination.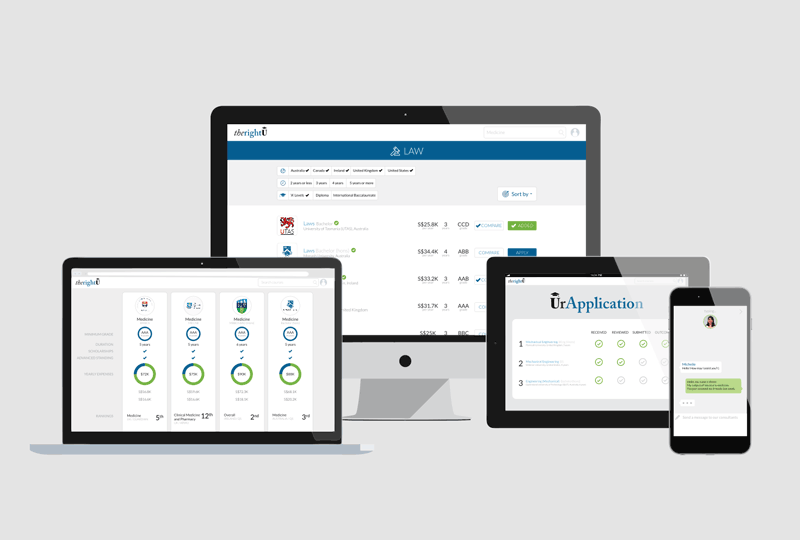 So, we developed a proprietary platform that allows you to curate content efficiently, apply online and track your applications in real time.
Whenever, 24/7, get immediate access to extensive university and course information.
Use our handy tools to search and compare courses, and get unbiased advice and a selection of suitable courses that are customised according to your profile and search requirements.
Apply online and use our automated tracking tools to keep yourself and your family updated on the application status.
Get ready for university by setting up automatic alerts and updates to stay abreast on university activities.
Our platform also enables our counsellors to provide prompt and accurate information and ready online consultation for students.
The Right Outcome
Our success so far:
100% of our Foundation students have successfully progressed to their choice of University in 2019
95% of our students have successfully received offers (June 2017 - Jun 2019)
1 in 2 of our students go on to secure a scholarship
Read testimonials from our students whom we have assisted - many of whom have now graduated and embarked on their dream job!
The Right Charges (No Charge!)
One more thing: our services are free and do not affect the amount of tuition you pay the school. Because we represent over 200 universities worldwide, we can offer a choice of schools that suits your needs, so that you are picking the best one for you.