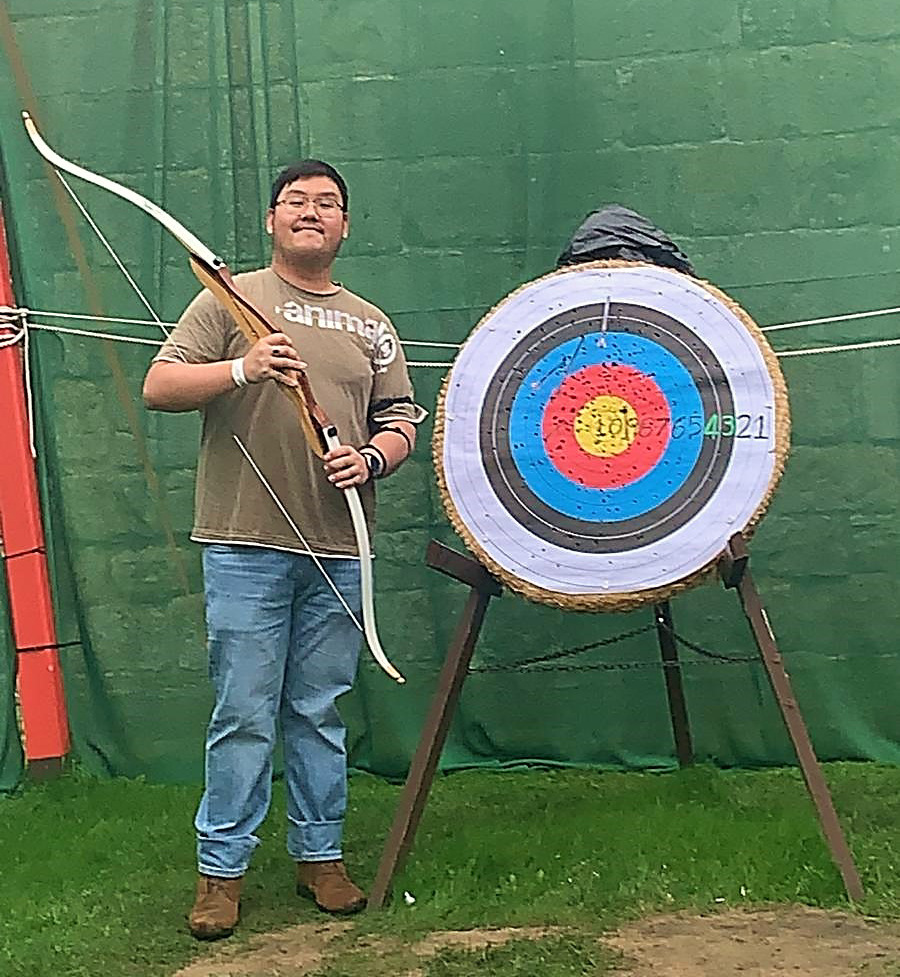 Quan Ren trying out the archery activity at Nottingham castle, where the Robin Hood legend started in Nottinghamshire in 1883.

Name: Yeo Quan Ren
Institution: Nottingham Trent University, UK
Course of study: Master of Science in Cyberpsychology
Quan Ren graduated from Nottingham Trent University (UK) with a Master of Science in Cyberpsychology in September 2020. He has a formal education in both Cybersecurity and Psychology and previously interned with INTERPOL at the Information Security Incident Response Team. While searching for employment, he is currently conducting guest lectures on Cyberpsychology has presented this field with Psi Beta, the United States National Honour Society in Psychology, Singapore Psychological Society, Cyberpsychology Indonesia and five other universities in the United States and Singapore. He has future guest lectures scheduled in 2021 with educational institutes in Australia, Ireland, and the United States.
---
What made you want to pursue the Master of Science in Cyberpsychology, and why Nottingham Trent University?
I first came across the idea of Cyberpsychology back in 2012, where I completed my internship at INTERPOL headquarters in Lyon, France as part of my Diploma in Cyber & Digital Security course with Temasek Polytechnic. The psychology behind the hackers' behaviours and motivations really fascinated me. During my National Service, I was already accepted into Singapore Management University's Information Systems Management Program, but my interest in psychology outweighed the technical aspects of computer science. In the end, I chose to pursue my Bachelor's degree in Psychological Science at James Cook University and graduated with Second Class Upper Honours from this program.
After consulting my former colleague at INTERPOL about postgraduate education options, he introduced me to the field of Cyberpsychology. This was exactly what I was looking for as it allowed me to combine both my professional and academic experiences in cybersecurity and psychology. Thus, I made my decision and chose this option for my postgraduate education.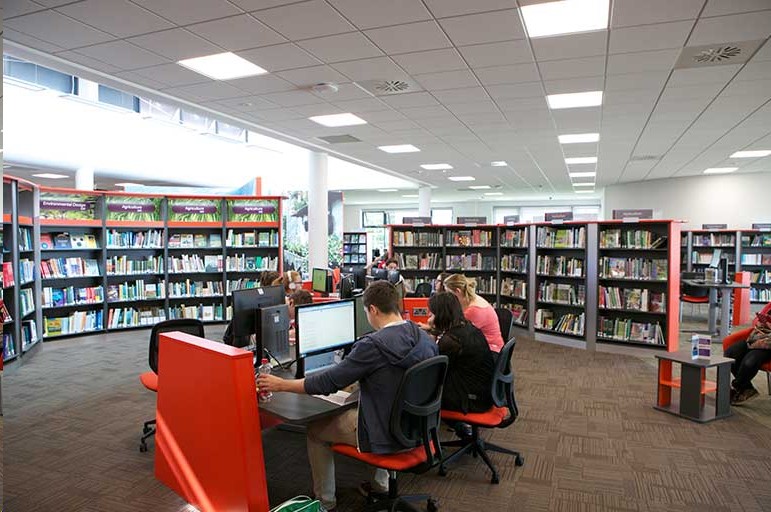 The brackenhurst library has the conducive environment for international students like Quan Ren to study and do his research.
What is the experience of living and studying in Nottingham? How did it impact you?
On the whole, I enjoyed my time tremendously in Nottingham. NTU offered many services to ensure international students received the support we required. This was not just limited to academic support, but also included the social aspects so that we do not feel isolated and lonely in a foreign country. Particularly, there was an international student hub that held weekly events that facilitated social interactions between students. I participated in a pumpkin carving event during Halloween and Healthcare was also available very conveniently within the school compounds, where the student clinic was right opposite the library.
The library itself also has a rooftop open space terrace where students could study or chat there while receiving the daily dosage of sunlight and vitamin D while being surrounded by beautiful flowers. There were also massive student discounts such as 25p (46 cents SGD) winglets and drumlets every Wednesday at a gaming cafe, so it was affordable for everyone to get together at least once a week. Finally, Nottingham is also the birthplace of Warhammer, a tabletop miniature wargame. As such, I visited Warhammer World weekly and had exciting matches using my army. Also, I patriated in free painting workshops, where I brought home the miniatures I painted during the evening. Needless to say, I returned to Singapore with many boxes of miniatures where I will continue to assemble and paint them and have matches with the local Warhammer community.


One of the activities which Quan did in one of his classes is to use natural materials to crave out objects that means something to him, and to relate the material with his thoughts and behaviours.
How do you find studying online? Are you able to cope with the learning? What is the support that the university has provided you in the midst of Covid-19?
Due to the Covid-19 situation, the Ministry of Foreign Affairs strongly encouraged students to return to Singapore in March 2020. At that point of time, many classmates of mine returned home to their respective countries as well (i.e., Italy, Indonesia, Ireland, United States). As such, the University decided to cancel the mandatory work placement program and replaced it with a Consultancy Report instead. This brought great relief to me as at that point of time, it was almost near impossible to find a work placement position as organisations were scrambling to transit their operations to a "work from home" arrangement amid the pandemic.
Lectures were also conducted via Microsoft Teams, and the staff members in the UK very kindly arranged for multiple sessions (within their capabilities) to accommodate the time differences for students in other parts of the world. I also checked in with my thesis supervisor via email and video call consultations and submitted my research thesis successfully, one week before the deadline. Overall, I was really impressed that the university adapted to the crisis very efficiently and effectively.
How did theRightU supported you for this journey?
Right from the beginning, I was very thankful to receive support from Beatrice. I approached other similar agencies before, but I was left disappointed as my emails were unanswered and my phone calls were not returned despite me calling multiple times a week to try to reach the person in charge. This was very different for Beatrice as she gave prompt replies within one business day, which gave me great reassurance.
Applying for overseas education is a long and tedious process, and Beatrice/theRightU was able to help guide me along step by step, from Visa applications to searching for rental options and of course, support for the scholarship application. With Beatrice's guidance, I secured the Nottingham Trent University Postgraduate Masters Scholarship 50%, which covered half of the tuition fees and was the best scholarship available for students, both international and local.
On the whole, theRightU offered very comprehensive support and guidance through the application process, and I could not have asked for a better agency. Thank you once again!