Begin your overseas education journey with us
We are an education consultancy based in Singapore. From choosing the right course to booking the perfect student accommodation, we're passionate about simplifying your university application experience!
Start off with your Free education assessment or Read more below.
We are experienced education strategists
Avoid common university application pitfalls by letting our team of experts design the right education plan for you.
We are trusted globally
Over 250 universities and foundation colleges across the UK, Australia, New Zealand, USA, Canada, Switzerland & Ireland have appointed us as their official local representative to provide support to students who are keen on furthering their studies abroad. We are also a registered UCAS Application Centre.
We were international students too
Our team of education planners have your best interests at heart, ensuring you are positioned on the best path to a fulfilling education abroad.
With the aid of innovative software developed to give our education consultants a technological edge over traditional agencies, our students are better advised and have enjoyed a higher quality of service.
Scholarships can range between $100 to $250,000 to help offset your tuition fees and living expenses. Chat with us online for your free scholarships assessment.
Our consultation services may be free, but we will never compromise on quality. Hear what our students from all across asia have to say about their positive experiences with us!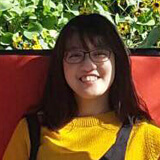 Extremely thankful to Michelle for getting me into my dream university in the UK despite requiring extra procedures in my application eg. helping me send in my creative piece to the university, chasing them for my CAS letter. - Minn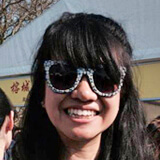 Michelle always made sure that I was on top of submitting my stuff and is always efficient in replying to my queries. Great knowledge of the school and even went out of the way to provide info of the school I applied to. And their services are free, so why not! - Jasline
theRightU has been very helpful with my UK and Visa application. They have always ensured I am well equipped with information to go through with all the processes. Their service was excellent and professional! I would like to thank theRightU, especially Wei Siang who has patiently assisted me during the whole journey. - Irene

Very helpful with my application to the UK! Love how they are always there to assist and answer my doubts! Everything is so much easier with the help of theRightU and I couldn't be happier! Do look for TheRightU if you are intending to study abroad! I am sure they will make it a smooth sailing journey!!! - Nur Adriana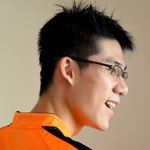 theRightU were incredibly helpful for my Postgraduate application. Wei Siang was very dedicated to helping me with almost every aspect of the application process and sorting out all the admin details right down to accommodation and even flights. Wish I had known about them sooner! - Benjamin
I am very thankful for the help and advice that theRightU has offered right from the start of my postgraduate journey. The correspondence was prompt, accurate and informative.The timely assistance in CV & personal statement writing also made the application process so much less stressful and clear-cut. - Wynne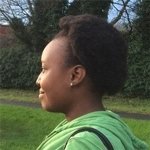 theRightU has helped paved the way for where I am today. The user-friendliness of the website made my overseas university application extremely convenient. The guidance and professionalism of the staff also made the journey less nerve-wrecking. I would recommend them to anyone :) - Gildabella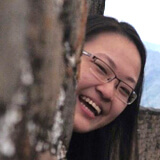 Having used the services from other agencies, I can confidently say that TRU has been the best so far! The application process was completed without much effort on my part, yet in every step I was included in the decision making. The process felt like a personal friend helping you rather than just another agent behind a screen. - Faith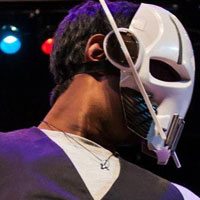 The people at theRightU are professional, humble, patient and helpful. They go the extra mile in helping you to get into the university of your choice. I probably was not easy to communicate with but thank you for being so patient and helping me get into the university of my choice. - Thaneswaran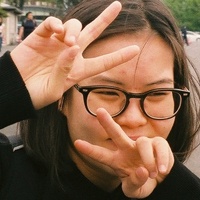 TheRightU has been such a great help with my application to university. Wei Siang provided the best support from our initial meeting to the pre-departure briefing. Aside from assisting me with all the administrative matters, he was also always available to answer any of my questions. - Jill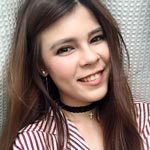 theRightU was nothing short of wonderful in helping me through a considerably confusing and important decision. I felt very secure in the knowledge that everything necessary would be handled professionally. - Tanya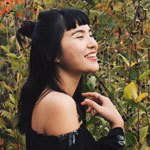 theRightU was nothing short of amazing. They were patient in guiding me throughout the entire application process. They took the time to really find the right course in the right university for me. So, thank you theRightU. Also a special thanks to Khai Leok and Michelle. - Arabelle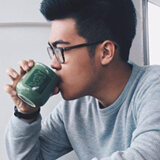 theRightU definitely made my university application process much smoother, from the application, to my visa and accommodation which left me with almost nothing to worry about. - Feriadi
Stumbling upon theRightU while trying to apply to a UK university has been somewhat a blessing for me. The team has been so kind, patient and also thorough when answering my doubts and queries. For people who are looking for the best agency you could ever ask for, theRightU is definitely the choice for you! - Amanda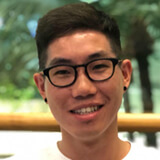 I came across theRightU when I was searching up for Universities for further studies. After attending one of their University fairs I felt like they were the one that I can entrust with choosing the right university for me. As their name speaks for themselves, my experience with them was nothing but fantastic. - Kai Chin
theRightU helped me through my whole application process. Khai Leok and his team were friendly and supportive through every step of the way. From visa application to walking me through final proceedings, he and his team were there to aid. The whole application went smoothly. - Karthik
I would like to thank theRightU for doing an amazing job helping me in both my undergraduate and postgraduate enrolment and I whole-heartedly recommend theRightU to anyone looking to study abroad. - Ching Yuk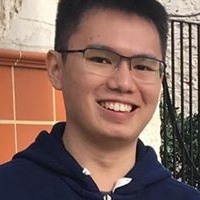 Overall, the service I received from theRightU was second to none, and what would have normally been an extremely stressful & difficult experience applying for university, it was a very smooth and pleasant one. - Gabriel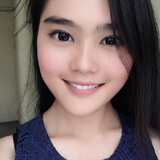 theRightU has provided tremendous help with my application. Beatrice who has been guiding me since the start of my application. She has gone the extra mile to assist me with the step-by-step guide upon accepting the offer and keeping me in the loop to ensure that I was mentally prepared to study abroad. - Cythia
I had a wonderful experience with theRightU. Thank you for guiding me through the entire process, from uni applications to applying for visa and accommodations in Australia, as well as addressing all my concerns and queries. The whole process was a breeze thanks to you. Really glad i came across theRightU! - Joyce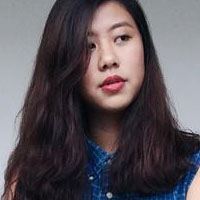 theRightU's been incredible. Wei Siang went above and beyond what an education agent would usually do, he was patient, meticulous and always prompt with his replies. Applying for uni can be pretty nerve-wrecking at times but Wei Siang was there from start to finish. Thank you so much, theRightU and Wei Siang! - Andrea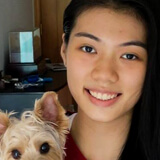 theRightU was very helpful and prompt in answering any queries as well as organising meetups to help with the application/payment process. Everything was smooth and efficient, allowing me to be at ease to focus on preparing for studying abroad. - Joanna

The advice you've patiently given me have been really insightful and thoughtful. The effort you put in to help me get an offer from Monash University and securing my accommodation despite all odds and helping me with payment, flight booking and airport pickup are all things that I am truly grateful for. - Sandeep
I was recommended by my best pal to this company and I've gotta say, one of my best choices ever. Their website is easy to navigate, and it provides a handful of useful information about the universities and courses. Then there's the speedy responses from my adviser. - Jing Ting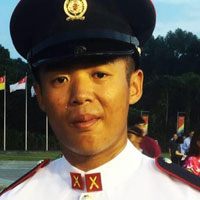 therightU impresses with its incredibly prompt replies, diligence in research and attention to detail. They will guide you through every laborious detail of your overseas university application. Shout out to Mr Khai Leok who corresponded promptly to my countless number of emails. theRightU definitely delivers! - Daniel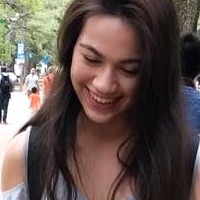 With the help of theRightU, the entire process of selecting a suitable university that met my needs was a breeze! theRightU has clearly distinguished itself from the rest for their meticulous assistance, great support and extensive knowledge on various matters, far exceeding my expectations. - Katayoun

Great experience, top quality service, humble people. Everything needed of an educational consultancy and even more. theRightU is ever willing to help, and they even going the extra mile to visit the different universities before recommending it to you. Highly recommended! - Jonathan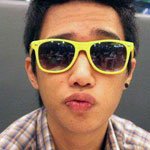 Amazing service! I thought that my university application would've been more tedious but it was surprisingly convenient. A simple meeting down at the office would give me all the information that I need to move on the the next step. Do come here for great people to help you with your transition towards your further studies! - Samuel
After a couple of months of messages, emails and correspondence I received offers to universities I never thought I could get into. I have absolutely no hesitation in recommending their services to anyone. - Darran