Begin your overseas education journey here
From choosing the right course to booking the perfect accommodation, theRightU is an education consultancy committed to simplify your university selection and application experience. Free of charge!
We are a tech-driven education consultancy
We are education and career strategists
Let our team of experts design the right education plan for you. We have your best interests at heart and we'll ensure you are positioned on the right path to a fulfilling education abroad.
We were international students too
We are graduates from Cambridge, LSE, Harvard, Melbourne University, RMIT, Lancaster University, Queen's University Belfast and University of Queensland. We have firsthand experience living, working and studying abroad, and we can't wait to share them with you!
With the aid of innovative software designed to give our education consultants a technological edge over traditional agencies, our students are better advised and have enjoyed a higher quality of service.
Scholarships and bursaries can range between $100 to $250,000 to help offset your tuition fees and living expenses. Chat with us online for your free scholarship assessment today.
Our services may be free but we never compromise on quality. Hear what past students from Singapore, Malaysia and Indonesia have to say about their experiences with us!
We are trusted globally
We are official representatives in Singapore for over 250 recognised universities and foundation colleges around the world.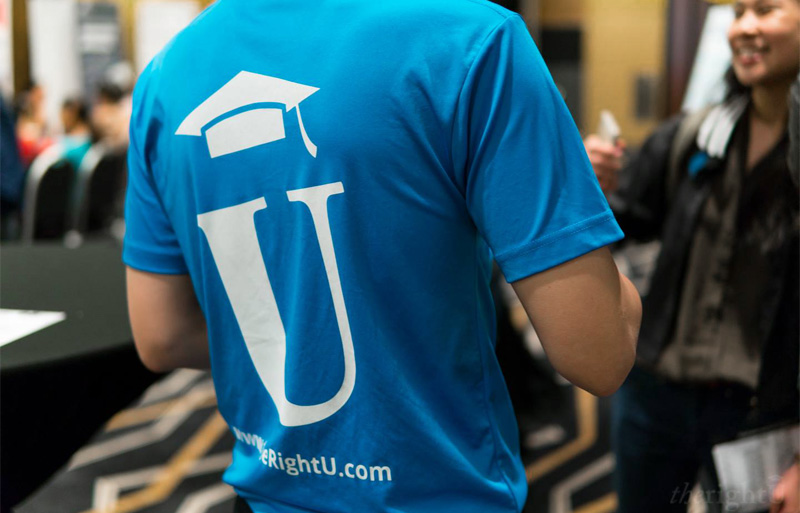 Our services
Personalised education planning

IELTS registration

Essay proofreading

Student visa assistance

Accommodation matching

Pre-departure preparation

Post-enrolment support

No messy paperwork

No agent fees
Take assessment

Spend a minute to complete your free education assessment to see matching courses instantly.

Compare

Scholarships, course rankings, entry requirements, tuition fees and living expenses at a glance.

Chat

Got questions? Your personal education consultant is just one click away.

Apply

Submit up to 8 universities in one application for free.
What students say about theRightU

Great experience, top quality service, humble people. Everything needed of an educational consultancy and even more. theRightU is ever willing to help, and they even going the extra mile to visit the different universities before recommending it to you. Highly recommended! Special thanks to Wei Siang for everything; ensuring that my application was handled promptly and following up even after I entered university! - Jonathan

Very helpful with my application to the UK! Love how they are always there to assist and answer my doubts! Everything is so much easier with the help of theRightU and I couldn't be happier! Do look for TheRightU if you are intending to study abroad! I am sure they will make it a smooth sailing journey!!! - Nur Adriana
Stumbling upon theRightU while trying to apply to a UK university has been somewhat a blessing for me. The team has been so kind, patient and also thorough when answering my doubts and queries. For people who are looking for the best agency you could ever ask for, theRightU is definitely the choice for you! Lastly, a special thanks to Michelle for guiding me step-by-step throughout the application for my chosen university all these months. - Amanda

I want to say a huge thank you to Wei Siang and the team for helping me find new opportunities to progress my education overseas. The advice you've patiently given me have been really insightful and thoughtful. The effort you put in to help me get an offer from Monash University and securing my accommodation despite all odds and helping me with payment, flight booking and airport pickup are all things that I am truly grateful for. - Sandeep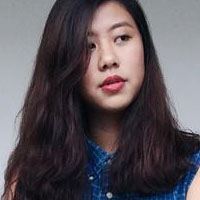 theRightU's been incredible. Wei Siang went above and beyond what an education agent would usually do, he was patient, meticulous and always prompt with his replies. Applying for uni can be pretty nerve-wrecking at times but Wei Siang was there from start to finish. Thank you so much, theRightU and Wei Siang! - Andrea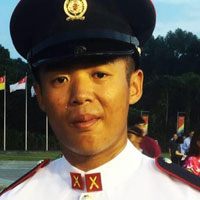 therightU impresses with its incredibly prompt replies, diligence in research and attention to detail. They will guide you through every laborious detail of your overseas university application. Shout out to Mr Khai Leok who corresponded promptly to my countless number of emails. theRightU definitely delivers! - Daniel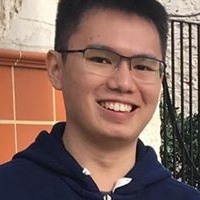 Wei Siang has been a great help and has been instrumental throughout the whole process of singling out an ideal university & course that I was eligible for and was interested in. Overall, the service I received from Wei Siang & TheRightU was second to none, and what would have normally been an extremely stressful & difficult experience applying for university, it was a very smooth and pleasant one. - Gabriel