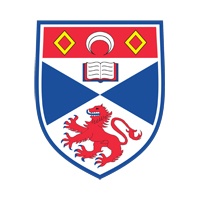 University of St Andrews
United Kingdom
Founded between 1410 and 1413, University of St Andrews is the oldest of the four ancient universities of Scotland and the third oldest university in the English-speaking world (following Oxford and Cambridge Universities). The student body is known for preserving ancient traditions such as Raisin Weekend, May Dip, and the wearing of distinctive academic dress.

St Andrews is made up of a variety of institutions, comprising three colleges – United College, St Mary's College, and St Leonard's College. It is consistently ranked as the third best university in the United Kingdom in all national league tables, behind Oxbridge. In the 2019 Complete University Guide, 24 out of the 25 subjects offered by St Andrews rank within the top 10 nationally making St Andrews one of only three multi-faculty universities (along with Cambridge and Oxford) in the UK to have over 95% of their subjects in the top 10. St Andrews also has the highest student satisfaction (joint first) amongst all multi-faculty universities in the United Kingdom in 2018.

Globally, The Times Higher Education World Universities Ranking names St Andrews among the world's Top 50 universities for Social Sciences, Arts and Humanities
Scroll down to see our current undergraduate and postgraduate programmes. If you have more questions, our official representatives from Singapore can assist you with enrolment, scholarships, credit exemptions and student visa matters.
Get in touch with an education planner
The University of St Andrews is situated in the small town of St Andrews in rural Fife, Scotland. The University has teaching facilities, libraries, student housing and other buildings spread throughout the town. It is characterised amongst Scottish universities as having a significant number of students who live in university-maintained accommodation. See below for a list of amenities near our campus.
Male to Female
Ratio
43 : 57
Area Studies
CUG, Middle Eastern & African Studies
Biological Science
CUG, Anatomy & Physiology
Business Studies
CUG, Business & Management Studies
Computer Science
Guardian, Computer science and information systems
English & Literature
The Times, English
Physics
CUG, Physics & Astronomy
Politics
Guardian, Politics
Psychology
Guardian, Psychology
British Council IELTS Prize
Up to $60000 for tuition
6 available
British Council IELTS Prize
Up to £40000 for tuition
6 available
British Chevening Scholarships
100% for tuition and living expenses
Limited quantity
UNESCO Fellowship Programmes
Up to 100% for tuition and living expenses
Limited quantity