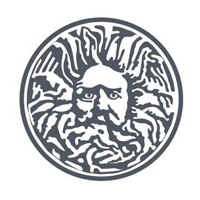 University of Bath
United Kingdom
The University of Bath started as a technical school in neighbouring Bristol during the mid-19th century, but became the University of Bath in 1966. Although a relatively new establishment, the university's logo features elements which are drawn from old Roman religion, in keeping with the city's history.

Bath's most popular programmes include Architecture, Psychology, Business Administration and Mechanical Engineering. All undergraduate subjects offer a sandwich option as part of a four or five year degree, with students able to spend a year abroad studying, or do a paid placement for a year.

The university is placed 5th according to the Guardian University Ranking 2018, 11th in the Complete University Guide and 12th by the Times/Sunday Times. It was also rated #5 in the UK for Student Experience in 2018.
Scroll down to see our current undergraduate and postgraduate programmes. If you have more questions, our official representatives from Singapore can assist you with enrolment, scholarships, credit exemptions and student visa matters.
The World Heritage city of Bath is famous for its Roman Baths and Georgian architecture. The university's main campus is located on Claverton Down, approximately 1.5 miles from the centre of Bath. The site is compact, and it is possible to walk from one end to the other in fifteen minutes. At the centre of the campus is the Library and Learning Centre, a facility open round the clock offering computing services, information and research assistance as well as books and journals. A number of outlets are housed around the parade, including restaurants, bars and fast-food cafés, plus two banks, a union shop and two small supermarkets, as well as academic blocks. See below for a list of amenities near our campus.
Male to Female
Ratio
54 : 46
Accounting & Finance
Guardian Accounting and finance
Architecture
CUG Architecture
Business Studies
CUG Marketing
Sports Science
The Times Sport Science
Mechanical Engineering
Guardian Engineering: mechanical
Psychology
CUG Psychology
Social Work & Policy
The Times Social Policy
Pharmacy
QS Pharmacy & Pharmacology
British Council IELTS Prize
Up to $60000 for tuition
6 available
British Council IELTS Prize
Up to £40000 for tuition
6 available
British Chevening Scholarships
100% for tuition and living expenses
Limited quantity
UNESCO Fellowship Programmes
Up to 100% for tuition and living expenses
Limited quantity