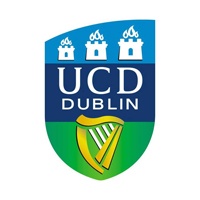 University College Dublin
Ireland
University College Dublin is Ireland's largest university, with over 1,480 faculty staff and 32,000 students. It is located in Dublin, the Irish capital. At UCD, over 20% of the student population are international students from over 127 countries. UCD has over 160 societies and clubs, and the sports facilities on campus are among the finest in the country.
Scroll down to see our current undergraduate and postgraduate programmes. If you have more questions, our official representatives from Singapore can assist you with enrolment, scholarships, credit exemptions and student visa matters.
Get in touch with an education planner
Originally located in locations across Dublin city, all of the university's faculties have since been relocated to a 133-hectare campus at Belfield, four kilometres to the south of the city centre. The Belfield campus has since developed into a complex of modern buildings and inherited Georgian town houses, accommodating the colleges of the University as well as its student residences and many leisure and sporting facilities. See below for a list of amenities near our campus.
International
Students
25%
Accounting & Finance
ARWU Finance
Aeronautical Engineering
USNWR Engineering
Architecture
QS Architecture
Medicine
ARWU Clinical Medicine
Social Work & Policy
QS Social Policy & Administration
Veterinary Science
ARWU Veterinary Sciences
Diagnostic Imaging
Times Clinical, Pre-clinical & Health
Physiotherapy
Times Clinical, Pre-clinical & Health
Global Excellence Undergraduate (Bachelor) Scholarship
Up to 100% for tuition
6 available
UCD Global Excellence Graduate Scholarship
Up to 100% for tuition
11 -20 available
CIMA Scholarship
100% for tuition
Limited quantity
UCD scholarship for Singaporeans
Up to 25% for tuition
Limited quantity