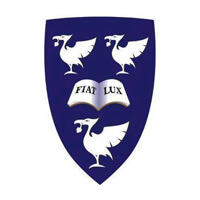 The University of Liverpool
United Kingdom
The term "red brick university" originates in Liverpool where the buildings' colouring was a distinguishing feature but it has since become shorthand for a generation of institutions which brought university education to the north of England. At Liverpool, you will expect everything that is classic redbrick: excellent ratings in teaching and research, a large and diverse student body, a strong sense of self and a location in a top city.

The university has a wide range of courses at different levels on offer, from Bachelors of Art to PhDs, and many of these include a year working in industry. Its more attractive courses include Law (approved in Singapore), Aerospace Engineering, Artificial Intelligence and Tropical Disease Biology.
The University is mainly based around a single urban campus approximately five minutes walk from Liverpool City Centre, at the top of Brownlow Hill and Mount Pleasant. Occupying 100 acres, it contains 192 non-residential buildings that house 69 lecture theatres, 114 teaching areas and state-of-the-art research facilities.

The main site is divided into three faculties: Health and Life Sciences; Humanities and Social Sciences; and Science and Engineering. The Veterinary Teaching Hospital (Leahurst) and Ness Botanical Gardens are based on the Wirral Peninsula.

In 2011 the University made a commitment to invest £660m into the 'Student Experience', £250m of which will reportedly be spent on Student Accommodation. Fifty-one residential buildings, on or near the campus, provide 3,385 rooms for students, on a catered or self-catering basis. See below for a list of amenities near our campus.
Male to Female
Ratio
47 : 53
International
Students
34%
Biological Science
Guardian, Anatomy and physiology
Archaeology
Guardian, Forensic science & archaeology
Chemistry
Guardian, Chemistry
Veterinary Science
ARWU, Veterinary Sciences
Nursing & Health Science
The Times, Nursing
Diagnostic Imaging
The Times, Radiography
Pharmacy
Guardian, Pharmacy and pharmacology
Physics
Guardian, Physics
Occupational Therapy
CUG, Occupational Therapy
Architecture
QS, Architecture
Mechanical Engineering
ARWU, Mechanical Engineering
Dentistry
Guardian, Health professions
Medicine
Guardian, Health professions
Optometry
Guardian, Health professions
Physiotherapy
Guardian, Health professions
Marine Science
Guardian, Earth and marine sciences
Mathematics
ARWU, Mathematics
Business Studies
CUG, Marketing
Geography
ARWU, Earth Sciences
History
The Times, Classics and Ancient History
British Council IELTS Prize
Up to $60000 for tuition
6 available
British Council IELTS Prize
Up to £40000 for tuition
6 available
British Chevening Scholarships
100% for tuition and living expenses
Limited quantity
UNESCO Fellowship Programmes
Up to 100% for tuition and living expenses
Limited quantity