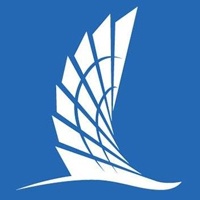 Texas A&M University - Corpus Christi
United States
Texas A&M University–Corpus Christi is a state university located in Corpus Christi, Texas, United States, on Ward Island in Oso Bay. The university has an excellent academic reputation with respected faculty working together with students to generate and research new ideas. The University is a part of the distinguished Texas A&M University System, one of the largest education systems in the USA, and offers a wide range of highly-rated degree programmes.

Students who choose A&M-Corpus Christi enjoy a warm and friendly community where faculty often work one-on-one with students on issues facing them in the local environment. This includes marine life, renewable energy and healthcare.

Known as the Island University, A&M-Corpus Christi is the only university in the USA located on its own island, at the heart of the Texas Gulf Coast. Roads lined with palm trees stretch throughout the campus, and with the nearby natural wetlands, a scenic hike-and bike trail and a university beach, it is easily first choice for location alone.
British Council IELTS Prize
Up to $60000 for tuition
6 available