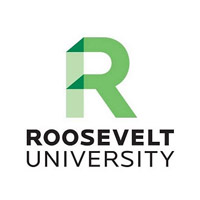 Roosevelt University
United States
Established in 1945, Roosevelt University has an outstanding location in downtown Chicago, which allows international students to reap all the opportunities of studying in one of the best cities in the world.

A private, mid-size, urban university, Roosevelt University is distinguished as the 4th most ethnically diverse university in the US Midwest region and is committed to ensuring its graduates are well-rounded, community-minded citizens driven to be socially conscious and progressive leaders.

Subject Strengths: Social Sciences, Social Justice, Sustainable Development, and Hospitality and Tourism Studies.
Scroll down to see our current undergraduate and postgraduate programmes. If you have more questions, our official representatives from Singapore can assist you with enrolment, scholarships, credit exemptions and student visa matters.
Get in touch with an education planner
Downtown Chicago is where academics, culture, commerce and recreation come together. The 3rd most populated city in the USA, Chicago is home to many Fortune 500 companies, and world-class attractions. The university building houses University residences for more than 600 students. Modern, air-conditioned rooms offer breathtaking views of the city of Chicago and Lake Michigan. A dining hall, fitness center, student services such as career development and academic advising, and student activities and organizations, are conveniently grouped on floors 1 to 5. See below for a list of amenities near our campus.
Male to Female
Ratio
40 : 60
British Council IELTS Prize
Up to $60000 for tuition
6 available