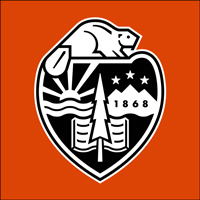 Oregon State University
United States
Oregon State University (OSU) is an international, public research university in Oregon and the largest university in the state. The university's roots date back to 1856, when it was established as the area's first community school for primary and preparatory education.

OSU is the perfect place for students looking to study at a research-intensive university. No matter if students decide to study business, engineering or any of our other programs, they'll enjoy opportunities to get hands-on experience in every field. OSU received $441 million in research funding for the 2017 fiscal year.
The main campus is located in Corvallis, in the Willamette Valley, and much of the campus was designated the Oregon State University Historic District by the National Register of Historic Places. Corvallis is the tenth largest city in the state, has a relatively small community and many of the local events have a strong connection to the university. Oregon State has over 400 active student organizations and groups. The campus is located only a few hours driving distance from any number of outdoor recreation opportunities. Cascade Range, a rugged coastline, several large forests, the high desert and numerous rivers and lakes make up popular student destinations. Portland, Oregon's largest city, is 137 km north of the campus. See below for a list of amenities near our campus.
Male to Female
Ratio
54 : 46
International
Students
11%
Agriculture & Forestry
QS, Agriculture & Forestry
Food Science
ARWU, Food Science & Technology
Biological Science
ARWU, Ecology
Civil Engineering
ARWU, Civil Engineering
Geography
USNWR, Geosciences
Environmental Science
QS, Environmental Sciences
Veterinary Science
ARWU, Veterinary Sciences
British Council IELTS Prize
Up to $60000 for tuition
6 available
OregonState@therightu.com