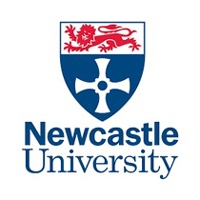 Newcastle University
United Kingdom
Newcastle University is a public research university in Newcastle upon Tyne in the North-East of England. The university can trace its origins to a School of Medicine and Surgery (later the College of Medicine), established in 1834, and to the College of Physical Science (later renamed Armstrong College), founded in 1871.

Newcastle University is a red brick university and is a member of the Russell Group, an association of prestigious research-intensive UK universities. The university has one of the largest EU research portfolios in the UK. It is ranked in the top 200 of most world rankings, and in the top 25 of most UK rankings.

* This university is offered through partnership with INTO Newcastle
Scroll down to see our current undergraduate and postgraduate programmes. If you have more questions, our official representatives from Singapore can assist you with enrolment, scholarships, credit exemptions and student visa matters.
Get in touch with an education planner
The 50-acre campus in Newcastle city centre is the hub for our teaching, research and collaboration. The campus accommodates facilities for research innovation, teaching and learning, and engagement. It includes Science Central - a partnership between the University and Newcastle City Council - and the purpose built Newcastle University Business School. See below for a list of amenities near our campus.
Male to Female
Ratio
51 : 49
Dentistry
Guardian Health professions
Medicine
Guardian Health professions
Nursing & Health Science
Guardian Health professions
Performing Arts
The Times Art and Design
Visual Arts
The Times Art and Design
Biological Science
CUG Anatomy & Physiology
Architecture
QS Architecture
Speech Therapy
CUG Aural & Oral Sciences
British Council IELTS Prize
Up to $60000 for tuition
6 available
British Council IELTS Prize
Up to £40000 for tuition
6 available
British Chevening Scholarships
100% for tuition and living expenses
Limited quantity
UNESCO Fellowship Programmes
Up to 100% for tuition and living expenses
Limited quantity