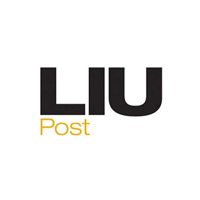 Long Island University
United States
One of the largest and most comprehensive private universities in the USA, Long Island University, established in 1926, is nationally recognised for its academic strengths across a wide range of disciplines and for its proximity to New York City.

Subject Strengths: Liberal Arts and Sciences, Business and Management, Performing and Media Arts, and Information Science.
Post Campus is on the north shore of Long Island - in the idyllic neighborhood known as the 'Gold Coast', an historic suburban community that has been the subject of popular novels and major motion pictures. This charming area has many beautiful homes and scenic gardens. The campus itself is an historic landmark featuring three glorious mansions. The campus is only 20 miles - just 50 minutes by car - away from the excitement of New York City. Wall Street, Broadway, Little Italy, Greenwich Village, Soho, Tribeca, Fifth Avenue, Times Square and some of the top museums and galleries are all waiting for you to explore. See below for a list of amenities near our campus.
British Council IELTS Prize
Up to $60000 for tuition
6 available