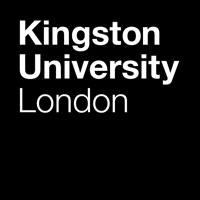 Kingston University
United Kingdom
Kingston University, established in 1992 and based in Southwest London, is a forward-looking university with a wealth of academic talent and an innovative research culture. Its history goes all the way back to 1889, when it opened as Kingston Technical Institute.

The university was ranked within the top 100 universities in the UK by The Complete University Guide in 2013 and within the top 3-5% of universities globally by QS World University Rankings for the same year, making it the highest new UK entry into the latter ranking system.

Subject Strengths: Architecture, aeronautical engineering, business, forensic science, geography, geology, illustration and animation, fashion, law, mathematics, nursing, social sciences and surveying.
This is the hub of student activity in Kingston. Students from all campuses converge on this large complex which is home to the Students' Union headquarters, the gym, the health centre and the John Galsworthy building, a £20million teaching and learning facility.

Students based here study Arts and Social Sciences, Civil Engineering, Computing and Information Systems, Mathematics and Statistics, Radiography, Science and Surveying. See below for a list of amenities near our campus.
Leafy Kingston Hill is about three miles from Kingston town centre. Once part of a country estate, some of its landscaped gardens and the large Victorian house are still visible today. Over the years a range of modern buildings have gone up on the hillside campus so students also benefit from cutting-edge facilities, including a new £26m teaching building, home to the Kingston Business School.

Students based here study Business, Law, Music, Health, Social Care, Education See below for a list of amenities near our campus.
Knights Park has a relaxed and friendly atmosphere. The riverside setting provides an appropriately picturesque backdrop for the University's design students. The creative atmosphere at Knights Park's is obvious as soon as you step through the door and see the exhibits of student work.

Students based here study Architecture, Art and Design and Fine Art. See below for a list of amenities near our campus.
Roehampton Vale is a modern building three and a half miles from Kingston town centre. Its top-quality facilities, designed exclusively for engineering students, provide important vocational experience. The modern building houses the latest technology and industry-standard equipment, including large-scale wind tunnels, specialist computer-aided design laboratories, an auto lab – with a selection of vehicles, such as a Lotus Exige and a Daytona motorbike, and aircraft engineering 'kit' – such as a Learjet 25 and the University's flight simulator. Students studying all Engineering courses (except for Civil and Construction Engineering) are based here. See below for a list of amenities near our campus.
Kingston's Health and Social Care Sciences courses are run in partnership with St George's, University of London, and the George's campus is home to students studying Healthcare practice, Midwifery, Physiotherapy and Paramedic science. It is compact and close to student accommodation, so it won't take you long to find your way around. Based at the heart of one of the busiest hospitals in the UK, the campus offers access to a range of clinical skills laboratories, a dissection room and
a comprehensive medical and healthcare library among others. See below for a list of amenities near our campus.
Male to Female
Ratio
45 : 55
International
Students
35%
Visual Arts
Guardian, Design and crafts
Sports Science
Guardian, Sports science
Media & Communications
Guardian, Journalism, publishing and public relations
Pharmacy
Guardian, Pharmacy and pharmacology
Performing Arts
The Times, Art and Design
Product Design
The Times, Art and Design
Architecture
Guardian, Architecture
British Council IELTS Prize
Up to $60000 for tuition
6 available
British Council IELTS Prize
Up to £40000 for tuition
6 available
Postgraduate Scholarships
£4000 for tuition
11 -20 available
Undergraduate Scholarships
£4000 for tuition
21 - 50 available
British Chevening Scholarships
100% for tuition and living expenses
Limited quantity
UNESCO Fellowship Programmes
Up to 100% for tuition and living expenses
Limited quantity
Faculty of Science, Engineering and Computing International Scholarship
£1500 for tuition
Unlimited quantity
Distinction Scholarship
25% for tuition
Unlimited quantity
International Student Loyalty Bursary (Alumni)
10% for tuition
Unlimited quantity
International Student Loyalty Bursary (Family)
10% for tuition
Unlimited quantity