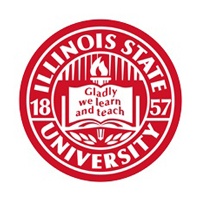 Illinois State University
United States
Scroll down to see our current undergraduate and postgraduate programmes. If you have more questions, our official representatives from Singapore can assist you with enrolment, scholarships, credit exemptions and student visa matters.
Get in touch with an education planner
The Illinois State University campus quadrangle is compact compared with other large universities, with buildings spaced closely together around a rectangular center lawn. The Quad is a popular site for small special events including movies and concerts and University Program Board's Festival ISU, where campus organizations set up tables with games, prizes, and information about their organizations. Lined with benches and shady trees, the site is a popular spot for students to relax, study, and play informal games of sports. See below for a list of amenities near our campus.
IllinoisState@therightu.com
Media & Communications
ARWU Communication
Business Studies
ARWU Business Administration
British Council IELTS Prize
Up to $60000 for tuition
6 available