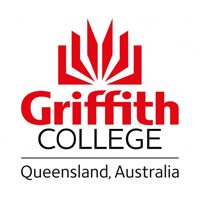 Griffith College
Australia
Griffith College offers a range of university-level programs to prepare students for a smooth transition into further degree studies at Griffith University. The college has worked in partnership with Griffith University since 1997. The university-designed programs are often taught by university lecturers and they prepare students for the demands of higher education in Australia.

Griffith College specialises in delivering the learning process within a supportive environment, with small class sizes and additional contact hours to those typically offered within a university. This teaching model has resulted in high success rates for the students.

Griffith College is proud of the rich cultural mix within its student population, with more than 60 different nationalities represented at Griffith College. Student mentors and caring staff help students settle into Griffith College and life in Australia.
Griffith College is located on Griffith University's Gold Coast campus. It is set amongst native bushland and located just minutes from the famous golden beaches of Surfers Paradise. It is our newest addition to Griffith College. With a light rail station on campus it is easy for students to get both to campus and to the beach to enjoy some well earned down-time. See below for a list of amenities near our campus.
Griffith College is on Griffith University's Mt Gravatt campus. It is geographically located 10km south of Brisbane in the scenic bushland of Toohey forest. It occupies the original site of the college which opened in 1997, under the name, QIBT. Located high on the mountain, students enjoy panoramic views extending all the way to central Brisbane. See below for a list of amenities near our campus.
Griffith-College@therightu.com