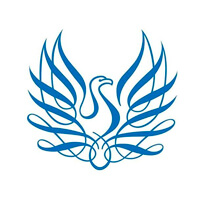 Coventry University
United Kingdom
Since its first incarnation as the Coventry College of Design back in 1843, the Midlands-based institution has had a few revamps over the years. There are currently over 22,000 students attending the university, 85 per cent of whom are undergraduates.

Health and nursing degrees are amongst the most popular courses at Coventry. Its engineering courses are also a huge draw, especially now that the courses are housed in the brand new Engineering and Computing Building.
Coventry currently occupies a purpose-built campus in Coventry City Centre adjacent to Coventry Cathedral and the Herbert Art Gallery and Museum. It occupies a mix of new purpose-built buildings, converted structures, and those inherited from its predecessor institutions. The centrepiece of the campus is The Hub, an award-winning building which opened in August 2011. The Hub is the home of the Coventry University Students' Union, other student support services, a bar and nightclub, and a food hall and food outlets catered by Compass Group. See below for a list of amenities near our campus.
Coventry University's London campus was opened in 2010 as part of a trend seen by a number of different British universities, where a campus in London was set up with a predominately international student body to build the universities' international reputation. The campus operates out of East India House in the London borough of Tower Hamlets, almost 100 miles southeast of Coventry. See below for a list of amenities near our campus.
Male to Female
Ratio
52 : 48
International
Students
41%
Film & Sound Technology
Guardian, Film production & photography
Performing Arts
Guardian, Film production & photography
Visual Arts
Guardian, Film production & photography
Hospitality & Tourism
Guardian, Hospitality, event management and tourism
Economics
Guardian, Economics
Environmental Science
Guardian, Geography and environmental studies
Food Science
CUG, Food Science
Geography
Guardian, Geography and environmental studies
Mechanical Engineering
Guardian, Engineering: mechanical
Nursing & Health Science
CUG, Physiotherapy
Surveying & Planning
Guardian, Building and town and country planning
Physiotherapy
CUG, Physiotherapy
Social Work & Policy
The Times, Social Policy
Architecture
Guardian, Architecture
Politics
Guardian, Politics
Criminology
Guardian, Criminology
Occupational Therapy
CUG, Occupational Therapy
English & Literature
The Times, Creative writing
Media & Communications
Guardian, Journalism, publishing and public relations
Education
The Times, Education
British Council IELTS Prize
Up to $60000 for tuition
6 available
British Council IELTS Prize
Up to £40000 for tuition
6 available
Health and Life Sciences Scholarship Scheme
Up to 2500% for tuition
Limited quantity
British Chevening Scholarships
100% for tuition and living expenses
Limited quantity
UNESCO Fellowship Programmes
Up to 100% for tuition and living expenses
Limited quantity
Merit Scholarship Scheme
£1000 for tuition
Unlimited quantity
International Discounts
5% for tuition
Unlimited quantity