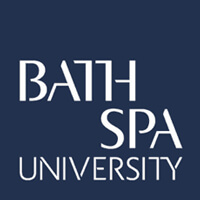 Bath Spa University
United Kingdom
Bath Spa University is based in and around the beautiful historical city of Bath, UK. The university evolved from the Bath School of Art which came into existence 160 years ago and continues to enjoy the distinction of being one of the leading arts schools in the UK.

With an emphasis on creativity, culture and enterprise, Bath Spa University was ranked 7th in UK for quality of Teaching and Learning by Times Higher Education in 2010, and scored 88% in National Student Survey 2011.

Subject Strengths: Art & Design; Education; Science, Enterprise and Environment; Humanities and Cultural Industries; Music & Performing Arts.
The campus is home to all undergraduate courses and subjects except Art and Design. There can't be many universities in the UK that rival this unique setting. It's an amazing parkland estate (leased from the Duchy of Cornwall), and despite its idyllic rural setting, it's only four miles from the buzz of central Bath.

The grounds were designed by the well-known landscape architect Capability Brown in the eighteenth century. The campus also has its our very own nature reserve, a lake with its own lakeside walk, woods, historic listed buildings, and rolling fields.
See below for a list of amenities near our campus.
Sion Hill campus is the main base for the Bath School of Art and Design. Situated in the residential Lansdown district of Bath, an area renowned for its architecture, it's also helpfully within walking distance of the shops and bars of the city centre.

Sion Hill's facilities have recently undergone a huge refurbishment and upgrade, making them some of the most modern in the UK. Sion Hill now boasts some of the most advanced resources around for art and design students, including graphic communication studios, electronic media workshops, studios for art, textiles and sculpture, workshops for wood, etching, lithography and silkscreen. See below for a list of amenities near our campus.
Corsham Court belongs to the Methuen family and is the former home of the Bath Academy of Art. The Academy moved to the Court in 1946 and provided higher education in the subject areas of specialist art and design, teacher training, performing arts and combined arts. Bath Spa University retains the long term lease of the Court.

Corsham Court is a specialist centre for postgraduate teaching and research. See below for a list of amenities near our campus.
Male to Female
Ratio
33 : 67
Food Science
The Times, Food Science
Religion
Guardian, Religious studies and theology
English & Literature
CUG, Creative Writing
Media & Communications
Guardian, Media and film studies
Vice Chancellors International Scholarship
£5000 for tuition
2 available
British Council IELTS Prize
Up to $60000 for tuition
6 available
British Council IELTS Prize
Up to £40000 for tuition
6 available
British Chevening Scholarships
100% for tuition and living expenses
Limited quantity
UNESCO Fellowship Programmes
Up to 100% for tuition and living expenses
Limited quantity
Early Payment Bursary
£500 for tuition
Unlimited quantity
Postgraduate Overseas Scholarship
£1000 for tuition
Unlimited quantity
Pre-sessional Scholarship
£500 for tuition
Unlimited quantity