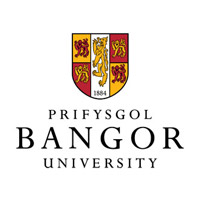 Bangor University
United Kingdom
Established in 1884 when it received its Royal Charter, Bangor University is based in the city of Bangor in North Wales. It was a founding member institution of the University of Wales and received its independence in 2007.

In a fairly recent research assessment exercise, Bangor University was identified as having world-leading research in all 19 subject areas that were evaluated. It is also acknowledged for being the 2nd cheapest destination for higher education in the UK, as well as one of the most inspiring and beautiful.

Subject Strengths: Accounting and Finance, Psychology, Sports Science, Ocean Science, and Electronic Engineering. It is also reputed for its Humanities, Science, Education and Health programmes.
Bangor is reported to be one of the cheapest places live in the UK. The University has approximately 2300 places and guarantees a place for freshers. There are also private halls and independent renting available though agencies or directly with the home owner.

Bangor's coastal location means that watersports are available to those who can brave the temperatures. The city itself has a vibrant shopping centre, a Victorian pier and a whole host of other quirky attractions. It is also close to Snowdonia National Park. See below for a list of amenities near our campus.
Male to Female
Ratio
43 : 57
International
Students
21%
Diagnostic Imaging
The Times, Radiography
Area Studies
The Times, Celtic studies
Agriculture & Forestry
Guardian, Agriculture, forestry and food
Social Work & Policy
The Times, Social Policy
English & Literature
The Times, Creative writing
Nursing & Health Science
The Times, Nursing
Sports Science
Guardian, Sports science
Accounting & Finance
ARWU, Finance
Performing Arts
The Times, Art and Design
Product Design
The Times, Art and Design
Visual Arts
The Times, Art and Design
Linguistics
The Times, Linguistics
Languages
The Times, French
Electrical Engineering
Guardian, Engineering: electronic and electrical
Environmental Science
USNWR, Environment/Ecology
Marine Science
Guardian, Earth and marine sciences
Psychology
ARWU, Psychology
Business Studies
CUG, Marketing
British Council IELTS Prize
Up to $60000 for tuition
6 available
British Council IELTS Prize
Up to £40000 for tuition
6 available
Santander Postgraduate Scholarships
£5000 for tuition
Limited quantity
British Chevening Scholarships
100% for tuition and living expenses
Limited quantity
UNESCO Fellowship Programmes
Up to 100% for tuition and living expenses
Limited quantity
Undergraduate Merit Scholarship 1
£2000 for tuition
Unlimited quantity
Undergraduate Merit Scholarship 2
£5000 for tuition
Unlimited quantity
Postgraduate Taught Merit Scholarships 1
£2500 for tuition
Unlimited quantity
Postgraduate Taught Merit Scholarships 2
£5000 for tuition
Unlimited quantity
Postgraduate Taught Merit Scholarships 3
100% for tuition
Unlimited quantity
Research/PhD Merit Scholarships 1
£2500 for tuition
Unlimited quantity
Research/PhD Merit Scholarships 2
£5000 for tuition
Unlimited quantity
Alumni/Existing Students/Family Discount
£1000 for tuition
Unlimited quantity