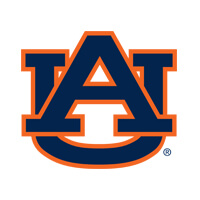 Auburn University
United States
Auburn University is situated in the small city of Auburn, Alabama, in the Southeastern United States. Auburn is not only a great place to live, it was also ranked 18th in Forbes' list of "The Best Small Places for Business and Careers" and the fourth most educated city in the U.S.

Auburn is ranked #103 Tier 1 National University and also rated one of the Top 10 Best Places to Live in the 2015 US News and World Report. With 12 colleges and schools and nationally ranked programs in architecture, business, engineering, pharmacy, and veterinary medicine, Auburn University students have an edge with their level of professionalism, communication skills, and preparation.
Scroll down to see our current undergraduate and postgraduate programmes. If you have more questions, our official representatives from Singapore can assist you with enrolment, scholarships, credit exemptions and student visa matters.
Get in touch with an education planner
Male to Female
Ratio
51 : 49
Veterinary Science
ARWU Veterinary Sciences
Hospitality & Tourism
ARWU Hospitality & Tourism Management
Agriculture & Forestry
QS Agriculture & Forestry
Chemical Engineering
ARWU Chemical Engineering
British Council IELTS Prize
Up to $60000 for tuition
6 available
Academic Entry Scholarship
Up to 30% for tuition and living expenses
Unlimited quantity