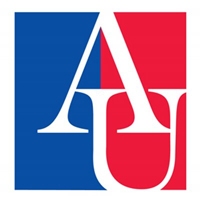 American University
United States
Students who share a desire to understand and shape tomorrow's world are attracted to American University because of its culture of engagement and service, and access and opportunity permeate the campus environment.

American University offers a broad and flexible choice of majors and minors. Students may double major, construct their own interdisciplinary major or have their major in one school and a minor in another. American University encourages students to transcend the boundaries of academic disciplines. The International Student and Scholar Services office meets the special needs of international students, providing visa and immigration support, orientation, leadership opportunities, and counselling.
Scroll down to see our current undergraduate and postgraduate programmes. If you have more questions, our official representatives from Singapore can assist you with enrolment, scholarships, credit exemptions and student visa matters.
Get in touch with an education planner
Male to Female
Ratio
38 : 62
International
Students
13%
Business Studies
ARWU Public Administration
Politics
QS Politics & International Studies
Media & Communications
ARWU Communication
British Council IELTS Prize
Up to $60000 for tuition
6 available
Academic Entry Scholarship
Up to 30% for tuition and living expenses
Unlimited quantity