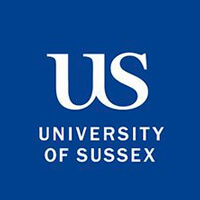 University of Sussex
United Kingdom
Established slightly more than 50 years ago, the University of Sussex is the only university surrounded by a national park, the South Downs. Yet, it's just 50 minutes from London by train and four miles from lovely, lively Brighton, with its vibrant nightlife, second-largest arts festival in the UK, al fresco lifestyle, great shops, Royal Pavilion and seaside attractions.

Sussex performed well in the latest national research audit, with analysis of the results placing the university in the top 40 of UK institutions. In the 2014 National Student Survey, 88% of Sussex students were satisfied or very satisfied with the teaching on their course
Scroll down to see our current undergraduate and postgraduate programmes. If you have more questions, our official representatives from Singapore can assist you with enrolment, scholarships, credit exemptions and student visa matters.
Get in touch with an education planner
The university is situated in undulating parkland on the edge of Brighton, and laid claim to being the "only English university located entirely within a designated Area of Outstanding Natural Beauty". The campus is designed by Sir Basil Spence who gave the site a playful charm with the library constructed to look like an open book and the entire site being shaped like a sitting cat. The designs were appreciated in the architecture community, winning multiple awards.

The student union is a strong campaigning union but also organises events, regular club nights and sports teams. The union organises the student newspaper and magazine (The Badger and Pulse) which keep students up-to-date with events on campus and the cultural life of Brighton. See below for a list of amenities near our campus.
Male to Female
Ratio
45 : 55
International
Students
35%
Area Studies
CUG American Studies
Performing Arts
CUG Drama, Dance & Cinematics
Chemistry
Guardian Chemistry
Media & Communications
ARWU Communication
Sociology
CUG Anthropology
Accounting & Finance
Times Business & Economics
Business Studies
Times Business & Economics
Social Work & Policy
Times Social sciences
British Council IELTS Prize
Up to $60000 for tuition
6 available
British Council IELTS Prize
Up to £40000 for tuition
6 available
Canon Collins Scholarship
100% for tuition and living expenses
Limited quantity
British Chevening Scholarships
100% for tuition and living expenses
Limited quantity
UNESCO Fellowship Programmes
Up to 100% for tuition and living expenses
Limited quantity