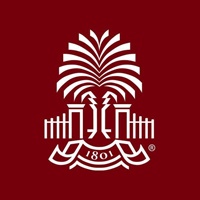 University of South Carolina
United States
The University of South Carolina is a public research university located in Columbia, South Carolina, United States, with seven satellite campuses. Its campus covers over 359 acres (145 ha) in downtown Columbia not far from the South Carolina State House.

The University is categorized by the Carnegie Foundation for the Advancement of Teaching as having "very high research activity" and curricular community engagement. It has been ranked as an "up-and-coming" university by U.S. News & World Report, and its undergraduate and graduate International Business programs have ranked among the top three programs in the nation for over a decade.
Scroll down to see our current undergraduate and postgraduate programmes. If you have more questions, our official representatives from Singapore can assist you with enrolment, scholarships, credit exemptions and student visa matters.
Get in touch with an education planner
Male to Female
Ratio
46 : 54
SouthCarolina@therightu.com
Hospitality & Tourism
ARWU Hospitality & Tourism Management
Business Studies
ARWU Business Administration
Chemical Engineering
ARWU Chemical Engineering
Mathematics
ARWU Statistics
British Council IELTS Prize
Up to $60000 for tuition
6 available
Academic Entry Scholarship
Up to 30% for tuition and living expenses
Unlimited quantity