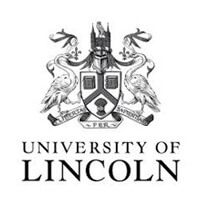 University of Lincoln
United Kingdom
It would seem that the University of Lincoln, established under that name in 2001, is a relatively new university. However, it has origins tracing back to 1861 when the institution was known as the Hull School of Art.

Since receiving the royal charter to become a fully-fledged university, the University of Lincoln (previously known as the University of Lincolnshire and Humberside from 1996-2000) has enjoyed a meteoric rise up the university league tables, surpassing 60 UK universities on the Times Good University guide in the past 6 years alone.

Subject Strengths: Law, Psychology, Social Policy, Social Work as well as Communication and Media Studies.
The main campus at Lincoln is located in the centre of the historic city of Lincoln on the picturesque Brayford Pool waterfront. Brayford Wharf, once a Roman port, is now a lively modern marina full of pubs, restaurants, hotels and a cinema, and the high street lies at the foot of the historic quarter. The historic Castle Square and the third largest cathedral in Britain are the most popular attractions here, and help to transport over a million visitors a year back to medieval times. See below for a list of amenities near our campus.
Students studying Food Science and Food Technology courses have access to specialist food manufacturing and testing equipment at the National Centre for Food Manufacture at the Holbeach campus. Strategically situated in South Lincolnshire, the campus serves the UK's largest concentration of food manufacturing businesses.

Holbeach Campus encourages innovation and knowledge transfer by engaging its people and resources in partnership with local companies to undertake technical projects tackling some of the challenges facing the food industry today. These projects include new product development and food testing. See below for a list of amenities near our campus.
Situated just three miles north of Lincoln in a beautiful parkland campus, Riseholme College specialises in Agriculture, Horticulture, Animal and Equine training and education.

More than 1,000 acres of land are farmed at the Riseholme Park campus and in the nearby village of Nettleham. The Riseholme Estate has more than 20 hectares of mixed woodlands, and extensive water features. See below for a list of amenities near our campus.
Male to Female
Ratio
44 : 56
International
Students
16%
Hospitality & Tourism
CUG, Hospitality, Leisure, Recreation & Tourism
Visual Arts
Guardian, Design and crafts
Architecture
Guardian, Architecture
History
Guardian, History
Media & Communications
Guardian, Journalism, publishing and public relations
Psychology
Guardian, Psychology
Pharmacy
The Times, Pharmacology and Pharmacy
Sports Science
Guardian, Sports science
Social Work & Policy
CUG, Social Work
Criminology
The Times, Criminology
Biological Science
Guardian, Biosciences
Nursing & Health Science
The Times, Nursing
Sociology
The Times, Sociology
Mechanical Engineering
Guardian, Engineering: mechanical
Performing Arts
CUG, Art & Design
Product Design
CUG, Art & Design
University of Lincoln Court Postgraduate Bursary
Up to £3000 for tuition
3 available
Santander International Scholarships
£5000 for tuition
4 available
British Council IELTS Prize
Up to $60000 for tuition
6 available
British Council IELTS Prize
Up to £40000 for tuition
6 available
Engineering Bursaries
Up to £5940 for tuition
Limited quantity
British Chevening Scholarships
100% for tuition and living expenses
Limited quantity
UNESCO Fellowship Programmes
Up to 100% for tuition and living expenses
Limited quantity
Science and Arts Scholarships
£1500 for tuition
Unlimited quantity
Alumni Scholarship
£2000 for tuition
Unlimited quantity
Global Postgraduate Scholarship
£2000 for tuition
Unlimited quantity