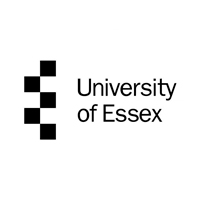 University of Essex
United Kingdom
The University of Essex is a British public research university which was established in 1963 and received its Royal Charter in 1965.

The university exhibits an international character with 132 countries represented in its student body. The latest Research Assessment Exercise (RAE) in 2008 ranked Essex ninth in the UK for the quality of its research with more than 90% of research recognised internationally for its quality, with 22% of research rated as 'world leading'. The university is referenced by QS World University Rankings as a world leader in social science, with internationally recognised strengths in the humanities.
The Campus was originally designed to be a university town with all facilities on one site. Within easy walking distance you will find teaching buildings, award-winning student accommodation, shops, banks, a gallery and a theatre, bars and cafés, and sports facilities. Wivenhoe Park, in which our Colchester Campus is set, has a fascinating history. Today, its striking landscape of more than 200 acres provides a tranquil place for all to enjoy. The parkland is home to a range of plants and wildlife including some extraordinary and historic trees. See below for a list of amenities near our campus.
Male to Female
Ratio
46 : 54
International
Students
44%
Performing Arts
The Times, Drama, Dance and Cinematics
Area Studies
Guardian, American studies
Politics
ARWU, Political Sciences
Nursing & Health Science
Guardian, Nursing & Midwifery
Economics
ARWU, Economics
Accounting & Finance
ARWU, Finance
Criminology
Times, Social sciences
Education
Times, Social sciences
History
Times, Social sciences
Linguistics
Times, Social sciences
Media & Communications
Times, Social sciences
Psychology
Times, Social sciences
Social Work & Policy
Times, Social sciences
Sports Science
The Times, Sport Science
Mathematics
Guardian, Mathematics
Electrical Engineering
The Times, Electrical and Electronic Engineering
Philosophy
Guardian, Philosophy
Business Studies
CUG, Marketing
Vice-Chancellor's International Scholarship
£3000 for tuition
2 available
British Council IELTS Prize
Up to $60000 for tuition
6 available
British Council IELTS Prize
Up to £40000 for tuition
6 available
University of Essex Sports Scholarships
Up to £3000 for tuition
Limited quantity
British Chevening Scholarships
100% for tuition and living expenses
Limited quantity
UNESCO Fellowship Programmes
Up to 100% for tuition and living expenses
Limited quantity
International Baccalaureate Excellence Scholarship
£2000 for tuition
Unlimited quantity
Essex Global Partners' Scholarship
Up to £2000 for tuition
Unlimited quantity