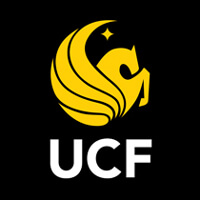 University of Central Florida
United States
The University of Central Florida was founded in 1963 and is the second-largest university in the country. It provide over 210 degree programs to over 61,000 students through main campus, hospitality campus, health sciences campus, and 10 other regional locations.

UCF started with nothing but a promise by President Millican to accentuate the individual and focus on excellence. Under President Hitt's current leadership, UCF's student enrollment reached 50,000 faster than any U.S. university. The 2015 U.S. News & World Report's Best Colleges rankings set UCF as #3 "up and coming" in the nation. In 2014,Kiplinger's and The Princeton Review ranked UCF as one of the nation's best values for a college education.
Scroll down to see our current undergraduate and postgraduate programmes. If you have more questions, our official representatives from Singapore can assist you with enrolment, scholarships, credit exemptions and student visa matters.
Get in touch with an education planner
Male to Female
Ratio
45 : 55
centralflorida@therightu.com
Hospitality & Tourism
ARWU Hospitality & Tourism Management
Mechanical Engineering
ARWU Mechanical Engineering
Business Studies
ARWU Public Administration
Civil Engineering
ARWU Civil Engineering
British Council IELTS Prize
Up to $60000 for tuition
6 available
Academic Entry Scholarship
Up to 30% for tuition and living expenses
Unlimited quantity