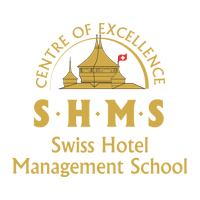 Swiss Hotel Management School
Switzerland
At the Swiss Hotel Management School students learn the traditions of Swiss hoteliers in an authentic environment. Students at the international Swiss hotel school can choose from a broad range of programmes in Hotel Operations, Events, Resort and Spa Management or Food & Beverage and Restaurant Management.

The Swiss Hotel Management School offers an exciting range of programmes founded upon the internationally recognized Swiss traditions and focuses on global trends, business strategy and operational leadership. Students who join the international hotel school learn the art of Swiss Hospitality Management and develop the principles of the Swiss Hospitality Touch.

Students from more than 80 nationalities are found studying in two exceptional settings, which offer a unique learning environment, steeped in the heritage of the Swiss hospitality tradition. The historic Caux Palace campus overlooks the Swiss Riviera and the Leysin campus, housed in two former hotels in the stunning Swiss Alps.

At the Swiss Hotel Management School students gain hands-on experience in operational facilities including a restaurant open to the public, a spa with a public section, a culinary arts studio and an events gallery. These facilities at the Swiss hotel school are designed to replicate real-life situations and ensure that graduates have a high level of employability.
Hospitality & Tourism
QS, Hospitality & Leisure Management