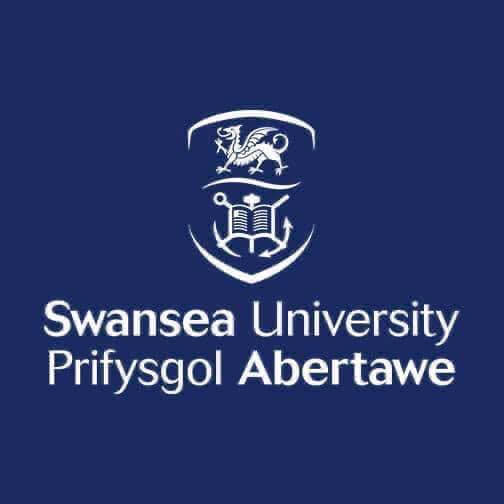 Swansea University
United Kingdom
Founded in 1920, Swansea University is a vibrant, research-led university located in Wales. It is the third largest university in Wales in terms of number of students.The university campus is located next to the coast at the north of Swansea Bay, just outside Swansea city centre.

With a commitment to delivering an outstanding student experience, with research-led and practice-driven teaching of the highest quality, Swansea University is rising steadily in various ranking systems. It is ranked 49th in the UK by the Complete University Guide and within the top 3-5% of universities worldwide.

Subject Strengths: Biological Sciences, Civil and Chemical Engineering, Economics, Finance and Accounting, Law, and Sports Science
Scroll down to see our current undergraduate and postgraduate programmes. If you have more questions, our official representatives from Singapore can assist you with enrolment, scholarships, credit exemptions and student visa matters.
Get in touch with an education planner
The university has a beachfront location overlooking Swansea Bay on the south coast of wales. The Singleton Park campus lies approximately two miles from the centre of Swansea.

Swansea is perhaps most famous for its stunning array of beaches and the majority of must-do activities here are centred around the beautiful sweeping coastline. There are many beachfront companies which specialise in organising a range of activities including surfing, horse riding, kite surfing, wind surfing and sailing. See below for a list of amenities near our campus.
Male to Female
Ratio
52 : 48
International
Students
21%
Medicine
CUG Complementary Medicine
Nursing & Health Science
Guardian Nursing & Midwifery
Criminology
Guardian Criminology
Area Studies
The Times Celtic studies
Computer Science
The Times Computer Science
Media & Communications
CUG Communication & Media Studies
Social Work & Policy
Guardian Social policy and administration
Material Science
The Times Materials Technology
British Council IELTS Prize
Up to $60000 for tuition
6 available
British Council IELTS Prize
Up to £40000 for tuition
6 available
Interntional Excellence Scholarship
£6000 for tuition
Limited quantity
International Excellence Scholarship
£4000 for tuition
Limited quantity
Interntional Merit Scholarship
£2000 for tuition
Limited quantity
British Chevening Scholarships
100% for tuition and living expenses
Limited quantity
UNESCO Fellowship Programmes
Up to 100% for tuition and living expenses
Limited quantity
Centenary Graduate - Merit Scholarships
£1000 for tuition
Unlimited quantity
Centenary Graduate - Excellence Scholarships
100% for tuition
Unlimited quantity