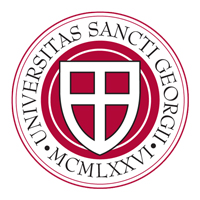 St George's University
United States
Founded as an independent School of Medicine in 1976, St. George's University has evolved into a top center of international education, drawing students and faculty from 140 countries to the island of Grenada, in the West Indies. Students attending St. George's enjoy the benefits of a thriving multicultural environment on the True Blue campus, offering all the amenities and technologically-advanced facilities of a world-class institution.

The University's over 15,000 graduates include physicians, veterinarians, scientists, and public health and business professionals across the world. The University offers medical, and veterinary degrees in the schools of Medicine and Veterinary Medicine, and independent and dual graduate degrees in the sciences, public health, and business. Undergraduate degree programs are also available through its School of Arts and Sciences. The University programs are accredited and approved by many governing authorities. St. George's is affiliated with educational institutions worldwide, including the United States, the United Kingdom, Canada, Australia and Ireland.
Students begin their academic studies at the stunning True Blue campus, which rises atop a peninsula in the southwest corner of Grenada and is a beautiful combination of Georgian architecture visually enhanced with vivid Caribbean colors. A recent major building campaign resulted in more than 65 new buildings that are spread across the vibrant seaside location. The campus is always expanding to keep up with the latest technologies and to provide students with the best learning environment. See below for a list of amenities near our campus.
British Council IELTS Prize
Up to $60000 for tuition
6 available