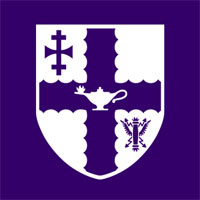 Loughborough University
United Kingdom
Established in 1966, Loughborough University of Technology (renamed Loughborough University in 1996) is based in the town of Loughborough, which in turn is located within the city of Leicestershire in England. Its history dates back to 1901, when it was set up as the Loughborough Institute of Technology.

Loughborough University has received 7 Queen's Anniversary Prizes, and was ranked #11 of a 119 institutions in the UK by the Guardian University Guide 2016 and #13 in the Sunday Times University Guide 2015. The institution was also the only university to have been voted England's Best Student Experience for six consecutive years in the Times Higher Education league table.

Subject Strengths: Sports Science, Business and Management, Hospitality & Tourism, Art & Design, Engineering, Information Services.
Loughborough's campus is on a single site in Leicestershire's largest town, and spans 438 acres. The Loughborough campus is home to one of the UK's biggest independently owned Student Unions, with weekly events such as Hey Ewe and Friday Night Disco proving popular with students.

Nearby Leicester and Nottingham are also easily accessible from the university, so students who are missing city life won't have to travel too far. See below for a list of amenities near our campus.
Male to Female
Ratio
62 : 38
International
Students
22%
Media & Communications
The Times, Communication and Media Studies
Sports Science
QS, Sports-related Subjects
Surveying & Planning
CUG, Building
Accounting & Finance
Guardian, Accounting and finance
Materials Engineering
Guardian, Engineering: materials and mineral
Material Science
The Times, Materials Technology
Visual Arts
Guardian, Fashion and textiles
Business Studies
CUG, Business & Management Studies
Chemistry
Guardian, Chemistry
Computer Science
Guardian, Computer science and information systems
Geography
Guardian, Geography and environmental studies
Logistics
CUG, Business & Management Studies
Performing Arts
CUG, Art & Design
Product Design
CUG, Art & Design
Social Work & Policy
Guardian, Social policy and administration
Mechanical Engineering
Guardian, Engineering: mechanical
Politics
Guardian, Politics
Aeronautical Engineering
QS, Engineering Mechanical, Aeronautical & Manufacturing
Architecture
QS, Architecture
Biological Science
The Times, Anatomy and Physiology
British Council IELTS Prize
Up to $60000 for tuition
6 available
British Council IELTS Prize
Up to £40000 for tuition
6 available
Santander International Postgraduate Scholarship
£5000 for tuition
9 available
Undergraduate International Scholarships
Up to 25% for tuition
More than 50 available
Postgraduate Scholarships
Up to 25% for tuition
Limited quantity
British Chevening Scholarships
100% for tuition and living expenses
Limited quantity
UNESCO Fellowship Programmes
Up to 100% for tuition and living expenses
Limited quantity
Undergraduate International Bursary
10% for tuition
Unlimited quantity
Postgraduate Bursary
10% for tuition
Unlimited quantity
Loughborough@therightu.com