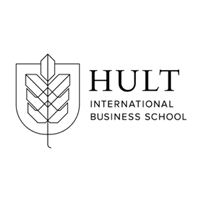 Hult International Business School
United States
Hult International Business School is a private global business school with campus locations in San Francisco, London, New York City, Dubai, Boston, and Shanghai. It's a global network that educates, inspires, and connects some of the most forward-thinking business talent from around the world.

Hult has gained a reputation for its innovative and internationally-minded business programs, with the school encouraging students to study throughout multiple Hult campuses worldwide and instructing programs outside of traditional business school models, with an emphasis on collaborative entrepreneurship, inviting industry leaders to teach courses, and case work.

Join a network of students from over 120 countries and more than 16,000 alumni working across the globe.
Hult's Boston campus is located right on the banks of the Charles River in central Cambridge, amongst America's most prestigious universities. With a global reputation for academic prestige and home to more than 250,000 students, Boston is widely considered the academic capital of America, providing rich networking opportunities and enticing major corporations to its events and recruitment fairs every year. Home to many of the world's largest companies including Bain, Google, Facebook, BCG, Fidelity, and State Street, Boston leads the way in the healthcare, management consultancy, finance, and venture capital industries. See below for a list of amenities near our campus.
Hult's San Francisco campus has the edgy feel of a startup, and is located at the base of iconic Telegraph Hill in the center of the city. The global hub of technology and startups, San Francisco is bubbling over with innovation. San Francisco's famously laid back attitude attracts people of diverse cultural and ethnic backgrounds, making this one of the most welcoming cities in the world for new arrivals. Nearby Silicon Valley is home to some of the biggest and most disruptive companies in the world today including Google, Apple, Facebook and Twitter, and sustainability is high on the city's agenda. See below for a list of amenities near our campus.
British Council IELTS Prize
Up to $60000 for tuition
6 available
Entrepreneurial Impact Scholarship
$10000 for tuition
Limited quantity
Hult Scholar Program
100% for tuition
Limited quantity
Women in Business Scholarship
$7500 for tuition
Limited quantity
DECA Scholarship
$5000 for tuition
Limited quantity
Academic Excellence Scholarship
$8000 for tuition
Limited quantity
Future Business Leader Scholarship
$5500 for tuition
Limited quantity
Social Impact Scholarship
$2500 for tuition
Limited quantity