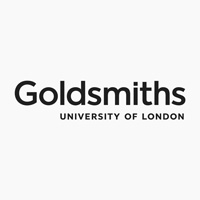 Goldsmiths, University of London
United Kingdom
A UK top 20 creative university, and in the QS top 100 worldwide for arts and humanities, Goldsmiths prides itself on teaching independent thought and critical interpretation and reflection.

Goldsmiths mostly teaches arts and humanities subjects such as History of Art and Music, and offers 22 different degree programmes. Goldsmith's unique academic approach stems from close interaction between 15 academic departments and specialist centres and units. Students can also benefit from extensive industry links and support with placement opportunities.
Scroll down to see our current undergraduate and postgraduate programmes. If you have more questions, our official representatives from Singapore can assist you with enrolment, scholarships, credit exemptions and student visa matters.
Get in touch with an education planner
Beyond studying, you'll find your time at Goldsmiths is enriched by some of the exciting things taking place on our South East London campus. See below for a list of amenities near our campus.
Male to Female
Ratio
33 : 67
International
Students
38%
Media & Communications
QS Communication & Media Studies
Business Studies
Guardian Business, management and marketing
Area Studies
CUG American Studies
Performing Arts
CUG Art & Design
English & Literature
QS English Language & Literature
British Council IELTS Prize
Up to $60000 for tuition
6 available
British Council IELTS Prize
Up to £40000 for tuition
6 available
British Chevening Scholarships
100% for tuition and living expenses
Limited quantity
UNESCO Fellowship Programmes
Up to 100% for tuition and living expenses
Limited quantity