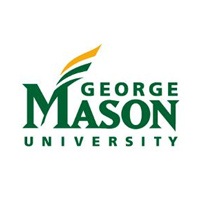 George Mason University
United States
George Mason Univresity is named after the founding father George Mason, a Virginia planter and politician who, most notably, authored the Virginia Declaration of Rights, the basis for the U.S. Bill of Rights. It is a top-ranked public university just 45 minutes from Washington, DC. Students benefit from incredible research opportunities while living on a safe and divers campus.

The university is ranked #68 Top Public Schools and #78 Best Undergraduate Business Programs in U.S. News & World Report 2018. It hosts more than $100 million in sponsored research projects annually, with the Carnegie Classification of Institutions of Higher Education classifying George Mason in the "Highest Research Activity" (R1) category in a 2016 report. The research is focused on health, sustainability and security. In health, researchers focus is on wellness, disease prevention, advanced diagnostics and biomedical analytics. Sustainability research examines climate change, natural disaster forecasting, and risk assessment.
The university's Fairfax Campus is situated in George Mason, Virginia, and houses some of the key facilities in the university, including the student union building, the Johnson Center, the Center for the Arts, a 2,000-seat concert hall, the massive Long and Kimmy Nguyen Engineering Building, the Exploratory Hall for science, an astronomy observatory and telescope, the Art and Design Building and three fully appointed gyms and an aquatic center for student use. The stadiums for indoor and outdoor track and field, baseball, softball, tennis, soccer and lacrosse are also on the Fairfax campus. See below for a list of amenities near our campus.
The Arlington Campus is situated in a bustling urban environment on the edge of Arlington, Virginia's Clarendon business district and 6.4 kmfrom downtown Washington, D.C. It is home to the Mason School of Law, the Founders Hall, home of the School for Policy, Government, and International Affairs, the Center for Regional Analysis, and the graduate-level administrative offices for the School of Business. See below for a list of amenities near our campus.
This campus runs classes in bioinformatics, biotechnology, information technology, and forensic biosciences educational and research programs. Much of the research takes place in the high-security Biomedical Research Laboratory. The campus also houses the Hylton Performing Arts Center and a 110,000-square-foot Freedom Aquatic and Fitness Center. See below for a list of amenities near our campus.
International
Students
7.5%
Business Studies
ARWU, Public Administration
Economics
ARWU, Economics
Politics
ARWU, Political Sciences
Nursing & Health Science
ARWU, Public Health
Hospitality & Tourism
ARWU, Hospitality & Tourism Management
British Council IELTS Prize
Up to $60000 for tuition
6 available
GeorgeMason@therightu.com