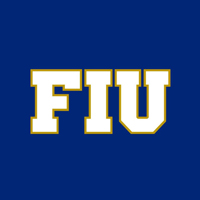 Florida International University
United States
Located in sunny Miami and the hub of business in South Florida, FIU is designated as a top-tier research institution with emphasis on research as a major component in the university's mission. The Herbert Wertheim College of Medicine and the School of Computing and Information Sciences' Discovery Lab, are just two of many colleges, schools, and centers that actively enhance the university's ability to set new standards through research initiatives.

FIU's School of Hospitality and Tourism Management is one of the top-ranked schools in the U.S., and its School of Journalism and Mass Communication has produced 8 Pulitzer Prize Winners. Its programs in Criminal Justice and International Business are also ranked top 10 in the US.
FIU has two major campuses: Modesto A. Maidique Campus in West Miami-Dade County, and Biscayne Bay Campus in North Miami Beach. See below for a list of amenities near our campus.
Male to Female
Ratio
44 : 56
Hospitality & Tourism
QS, Hospitality & Leisure Management
Business Studies
ARWU, Public Administration
Logistics
ARWU, Transportation Science & Technology
British Council IELTS Prize
Up to $60000 for tuition
6 available
Academic Entry Scholarship
Up to 30% for tuition and living expenses
Unlimited quantity