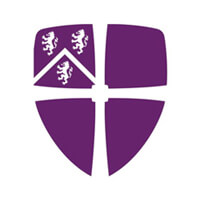 Durham University - International Study Centre
United Kingdom
The International Study Centre is located at Durham University's Queen's Campus in Stockton-on-Tees. It is a modern purpose-built site situated in a waterfront setting. It offers a full range of facilities and study resources to ensure you can make the most of your studies and be fully prepared for your undergraduate or postgraduate study at Durham University's City Campus.

At Durham University - ranked #4 in the UK - you'll join a community of world-leading academics who are at the forefront of their field and fully committed to deliver a cutting-edge, research-led curriculum.
Durham is one of the UK's most historic universities, and its unique collegiate system creates a strong sense of belonging. The University provides outstanding opportunities that help to enrich student life and create some of the world's most sought after graduates.

When you complete your course at Durham International Study Centre and progress to your degree, you will be studying at a world top 100 university with a global reputation for teaching and research. Lecturers are world-leaders their fields, and students benefit from cutting-edge facilities. See below for a list of amenities near our campus.