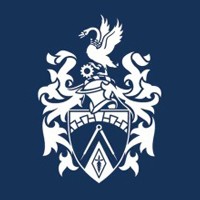 Brunel University London
United Kingdom
Since becoming a university in 1966, Brunel's mission has been to combine academic rigour with the practical, entrepreneurial and imaginative approach pioneered by its namesake, Isambard Kingdom Brunel. It's proving successful.

The university has invested £400m in social, teaching, accommodation and sporting facilities in recent years. Its 15,000 students are now all on a single campus at Uxbridge – a rarity in London – and enjoy a strong sense of community. And more than 2,500 international students from over 100 different countries at Brunel help to create a diverse and cosmopolitan atmosphere.
Brunel is a campus-based university, located in the large suburban town of Uxbridge on the western edge of London. Uxbridge has a range of bars and nightclubs on offer to cater to almost every taste. The centre of London is not far away. Alternatively, Colne Valley Park and its woodlands, lakes, rivers and nature reserves are just 15 minutes away. See below for a list of amenities near our campus.
Male to Female
Ratio
54 : 46
International
Students
39%
Sociology
Guardian, Anthropology
English & Literature
Guardian, English and creative writing
Performing Arts
CUG, Art & Design
Product Design
CUG, Art & Design
Visual Arts
CUG, Art & Design
Medicine
Guardian, Health professions
Nursing & Health Science
Guardian, Health professions
Sports Science
QS, Sports-related Subjects
Physiotherapy
Guardian, Health professions
Occupational Therapy
Guardian, Health professions
Mechanical Engineering
ARWU, Mechanical Engineering
Aeronautical Engineering
USNWR, Engineering
Chemical Engineering
USNWR, Engineering
Civil Engineering
USNWR, Engineering
Electrical Engineering
USNWR, Engineering
Computer Science
USNWR, Computer Science
Education
Guardian, Education
Film & Sound Technology
Times, Engineering & Technology
Logistics
Times, Engineering & Technology
Santander International Scholarship
£3000 for tuition
5 available
British Council IELTS Prize
Up to $60000 for tuition
6 available
British Council IELTS Prize
Up to £40000 for tuition
6 available
International Excellence Scholarship
£6000 for tuition
More than 50 available
British Chevening Scholarships
100% for tuition and living expenses
Limited quantity
UNESCO Fellowship Programmes
Up to 100% for tuition and living expenses
Limited quantity