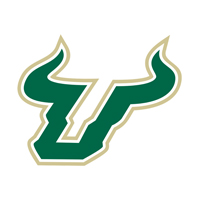 University of South Florida
United States
The University of South Florida is a public research university and fourth-largest public university in the state of Florida. The university is home to 14 colleges, offering more than 80 undergraduate majors and more than 130 graduate, specialist, and doctoral-level degree programs.

USF ranks #68 of Top Public Schools and #140 in National Universities according to the 2018 U.S. News & World Report. USF graduate level programs – including Public Health, Library and Information Studies, Education, and Criminology – continue to rank among the nation's 5 best in the U.S. News & World Report graduate school rankings.

In its 2011 ranking, the Intellectual Property Owners Association placed USF 10th among all universities worldwide in the number of US patents granted. The university has an annual budget of $1.5 billion and an annual economic impact of over $3.7 billion. In a ranking compiled by the National Science Foundation, USF ranks 43rd in the United States for total research spending among all universities, public and private.
The USF Tampa campus provides multiple services and resources necessary for students to succeed both in the classroom and in their personal lives. USF students have access to involvement opportunities, on-campus housing, dining facilities, recreational outlets, health and wellness services, and more! See below for a list of amenities near our campus.
Nursing & Health Science
ARWU, Nursing
Media & Communications
QS, Communication & Media Studies
Psychology
ARWU, Psychology
Chemistry
USNWR, Chemistry
Biological Science
USNWR, Immunology
Bioengineering
Times, Engineering & Technology
Business Studies
ARWU, Business Administration
Chemical Engineering
Times, Engineering & Technology
Civil Engineering
Times, Engineering & Technology
Computer Science
Times, Engineering & Technology
Electrical Engineering
Times, Engineering & Technology
Materials Engineering
Times, Engineering & Technology
Mechanical Engineering
Times, Engineering & Technology
British Council IELTS Prize
Up to $60000 for tuition
6 available
SouthFlorida@therightu.com