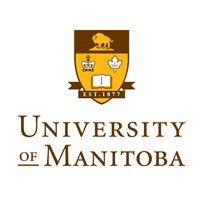 University of Manitoba
Canada
The University of Manitoba is the province's largest university, with over twenty faculties for you to explore.

With over 100 student groups and recreation clubs, co-op work opportunities, travel exchange programs, and community service projects at home and abroad, the University of Manitoba offers you more ways to connect, develop leadership skills, and expand your awareness and understanding of this world we all share.

Subject Strengths: Medicine, Health Sciences

* This university is offered through partnership with Think Education Pte Ltd
Scroll down to see our current undergraduate and postgraduate programmes. If you have more questions, our official representatives from Singapore can assist you with enrolment, scholarships, credit exemptions and student visa matters.
Get in touch with an education planner
The main Fort Garry campus (located on the Red River in south Winnipeg) comprises over 60 teaching and research buildings of the University and sits on 233 hectares (580 acres) of land. In addition, Smartpark is the location of seven buildings leased to research and development organizations involving university-industry partnerships. See below for a list of amenities near our campus.
Many of the province's future health professionals learn their craft at the Bannatyne campus. Located in downtown Winnipeg, adjacent to the Health Sciences Centre, the nine-building complex focuses on health science education and research in dentistry, dental hygiene, medicine, medical rehabilitation and pharmacy. See below for a list of amenities near our campus.
Male to Female
Ratio
45 : 55
International
Students
13%
Food Science
ARWU Food Science & Technology
Biological Science
USNWR Immunology
Electrical Engineering
ARWU Telecommunication Engineering
Agriculture & Forestry
USNWR Agricultural Sciences
Pharmacy
QS Pharmacy & Pharmacology
Geography
ARWU Earth Sciences
Logistics
ARWU Transportation Science & Technology
Mathematics
ARWU Statistics