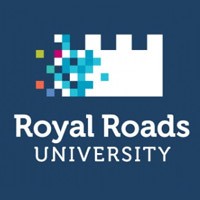 Royal Roads University
Canada
Accredited in 1995, Royal Roads University is a highly-regarded Canadian public university, located in Victoria, Canada. The university has a long history of excellence which dates back to 1940, when it first became a military college.

There is a strong emphasis on a practical, applied programs delivered by award-winning faculty who are internationally recognised practitioners in their fields..

Subject Strengths: Global Business, Tourism, Hospitality Management, Communication, and Justice Studies.
Royal Roads University is located on Vancouver Island in British Columbia, the most popular Canadian province for international students. It is a short distance away from Victoria, is a safe, clean and attractive city with a relaxed pace and lots of university and college students. Getting over 2,200 hours of sun each year, Victoria is one of the sunniest places in Canada.

The bustling city center has a host of shops, entertainment, pubs and restaurants surrounding the beautiful inner harbour. Victoria is also a tourist destination with over 4 million visitors per year who come both to stay overnight in the city and as day visitors from cruise ships. The city is ideal for outdoor recreation such as cycling, hiking, jogging, kayaking and water sports. See below for a list of amenities near our campus.