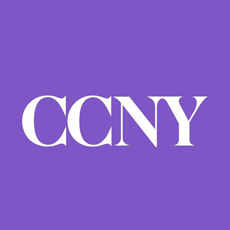 City College of New York
United States
The City College of New York (CCNY) is the oldest of the City University's institutions of higher learning. The campus is on 35 acres of grass and tree land in Manhattan. CCNY has one of the most diverse student bodies in America, with 148 languages being spoken at CCNY among students from 193 countries.

CCNY has made a major investment in two new Science buildings. It created and opened a new Architecture building. The Colin Powell School for Civic and Global Leadership was opened in 2012. In 2016 CCNY opened the CUNY Medical School. The College is ranked among the top 12 nationally in graduates who have gone on to earn doctorates and is internationally known for the research activities of its faculty.
Scroll down to see our current undergraduate and postgraduate programmes. If you have more questions, our official representatives from Singapore can assist you with enrolment, scholarships, credit exemptions and student visa matters.
Get in touch with an education planner
The main campus of The City College of New York is comprised of 36 tree-lined acres running from 133rd Street to 140th Street in Harlem, bounded by St. Nicholas Terrace and St. Nicholas Park on the east and Amsterdam Avenue on the west.It includes 13 College buildings at present, as well as the New York State Structural Biology Center and the two new state-of-the-art research buildings rising on South Campus and due to open in 2014.The College's beautiful original five buildings, designed by George Browne Post in the Neo-Gothic style, have landmark status. See below for a list of amenities near our campus.
British Council IELTS Prize
Up to $60000 for tuition
6 available