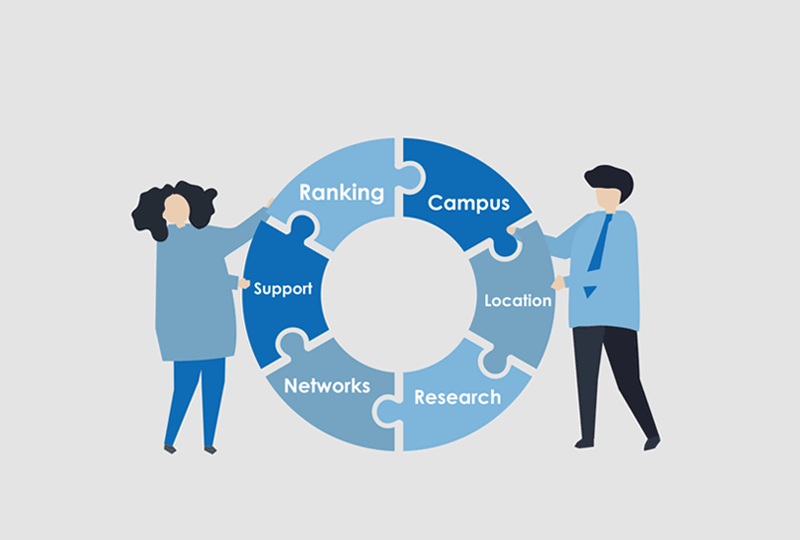 With so much buzz online on the latest career trends and popular university courses, it can be a daunting task to find the right university options. Don't even know how or where to begin looking for a university? Here are five things to consider:
1. What is my preferred subject?
Many students find it difficult to identify the single subject that he or she would like to pursue as a career.
Spend some time thinking of your interests, and the activities you have been involved in that may point you in the direction you have been subconsciously facing towards. If you have chosen your subject, are there schools you already know of that offer the education you seek?
Click on the SUBJECTS link in the menu bar to learn more about each subject area and its related careers.
2. What are the strengths of the university?
The academic strength of a university is often not the same across all subject areas. It is therefore important that the universities you have shortlisted are well recognised in your intended area of study. You should be looking at subject rankings of the universities - not just overall rankings.
Apart from rankings, what is the campus environment like?
Some campuses may be smaller but offer more diversity and international connections, while larger institutions have better resources and networks for specific industries after graduation.
What is the teaching faculty like?
Are they internationally diverse or reputable in their fields? An internationally diverse faculty means that students are able to establish a more global mindset.
Where is the university located?
Are you thinking of studying in a university located in a quiet town with lots of nature, or a vibrant city with arts and culture at your doorstep? Are you focussed on learning within a cohesive and inclusive environment, or from a top-notch, intensive programme where you aim to become the best in your chosen field?
Search from over 30,000 courses on theRightU's platform! You can shortlist courses and compare their rankings, tuition fees, entry requirements and more.
3. How much are the living expenses and tuition fees?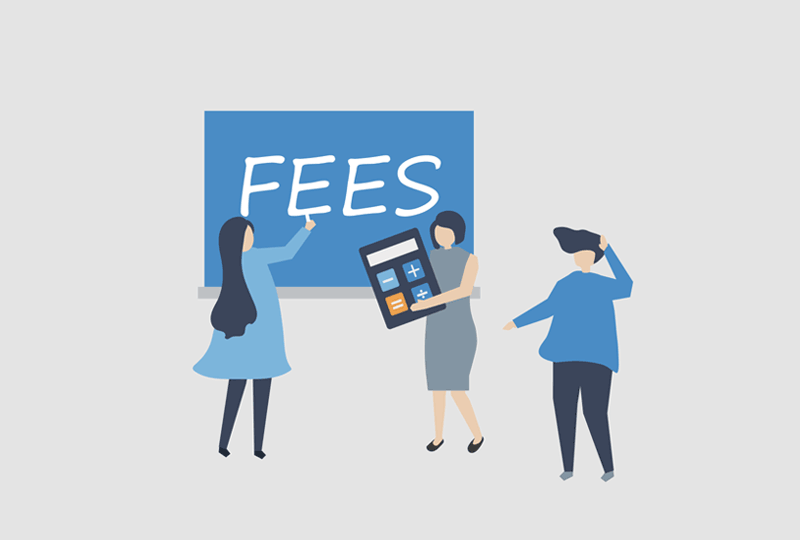 Studying overseas can be costly and you should certainly look at your finances. It helps to have an estimate of how much you would need (inclusive of tuition fees, accommodation, living expenses, and other ancillary expenses like textbooks and medical coverage) for the entire duration of the undergraduate programme overseas.
The currency exchange rate of the day should also be included in your considerations.
You may also wish to look into scholarships offered to international students and study loans as possible sources of funding.
theRightU offers advice on scholarship eligibility and overseas education loans. One-third of all students who applied through us have been offered scholarships from universities.
4. How will the university support my future aspirations?
What are your plans upon graduation? Are you thinking of a career back home, or are you looking to be more internationally mobile?
An overseas education can open such doors for you right after graduation. Look for references or success stories from the university alumni: what have they achieved after graduation? Are they leaders of the world that you can aspire to be?
5. Who can I speak to?
Look online or speak to those who have graduated from the university or city you are considering, but take these opinions with a pinch of salt, as opinions always differ.
It helps to cover all bases before you make a decision. Run your thoughts by family and friends, seek the advice of people you know who have graduated before you, or attend some university fairs or expos where you can speak directly with university representatives.
Alternatively, let us help guide you towards a rewarding higher education experience at www.theRightU.com. Chat online with your education planner today.